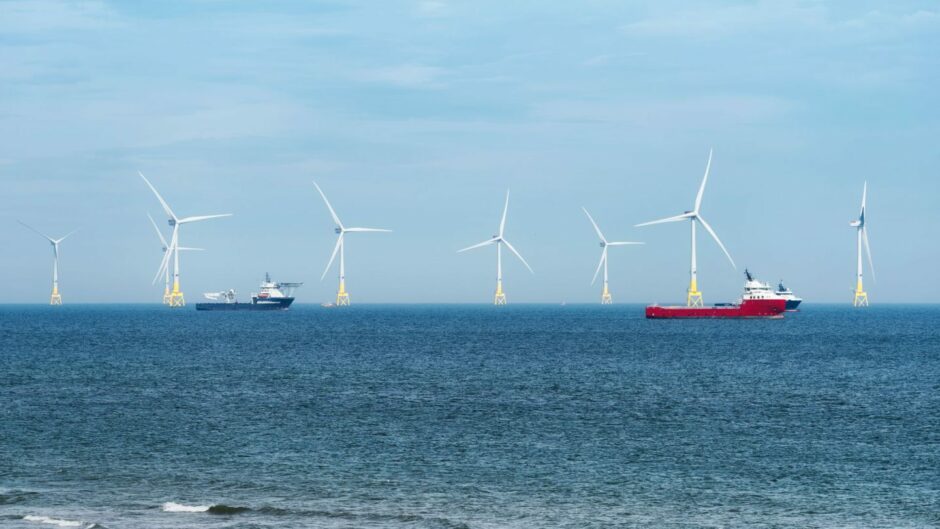 A total of 19 applications have been made for its Innovation and Targeted Oil and Gas (INTOG) offshore wind leasing process, Crown Estate Scotland has said.
INTOG is a seabed leasing round, which covers smaller "innovation" projects for floating wind and "Targeted Oil and Gas" developments (TOG) to decarbonise offshore assets through electrification
TOG looks to help decarbonise the North Sea energy sector by supporting firms to build wind farm projects connected to oil and gas infrastructure.
The proposed wind projects will provide electricity to offshore installations, cutting the carbon emissions associated.
Whereas innovation applications aim to support small offshore wind projects, capable of producing 100MW or less.
Of the 19 applications, 10 are for the Innovation part, while nine have been submitted for the TOG element.
Crown Estate Scotland says it will now begin assessing these applications with the offer of Exclusivity Agreements for both IN and TOG projects is anticipated to be announced by the end of April 2023.
Applications have been cited in locations set out in the Scottish Government's Initial Planning Framework.
Applications for INTOG closed on the 18th of November this year.
Sarah Knight of Crown Estate Scotland said earlier this year at Energy Voice's ETIDEX event: "This leasing process is part of Crown Estate Scotland's commitment to providing an opportunity for the expansion of offshore renewables in Scottish waters.
"But it will take the Government and industry to make those decisions on how to realise that opportunity and we can't really emphasise that enough."
Recommended for you

Crown Estate kicks off Celtic Sea wind leasing round