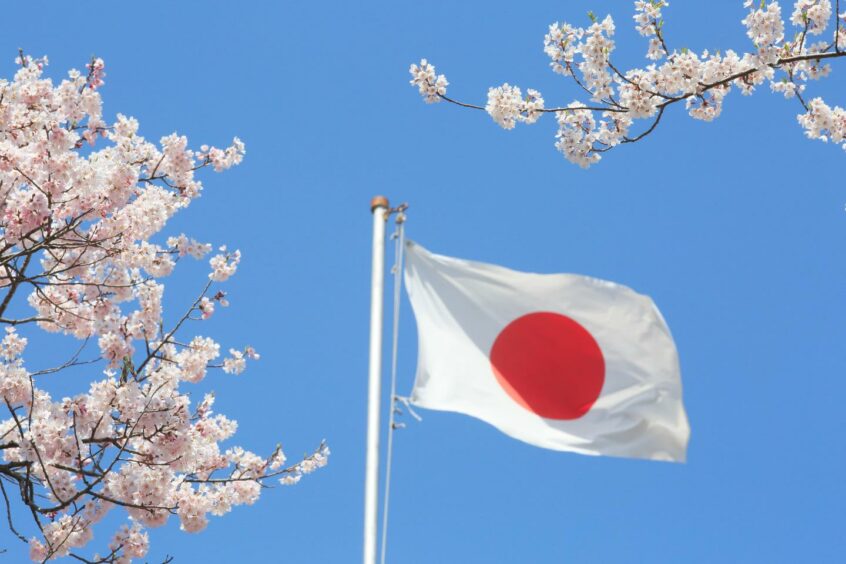 Japan's first large offshore wind project started commercial operations on Thursday as part of the country's efforts to boost wind power generation at sea.
Trading house Marubeni, which is the top shareholder in the project, announced the opening of the facility in the Sea of Japan near Noshiro Port in Akita prefecture, about 500 kilometers north of Tokyo.
The occasion "undoubtedly marks a major step forward in Japan's efforts to adopt offshore wind power," said Keiji Okagaki, president of Akita Offshore Wind, the operator of the new farm, reported Nikkei Asia.
Marubeni said it is pleased to announce that it started commercial operation based on the feed-in tariff program for renewable energy at the Noshiro Port Offshore Wind Farm on December 22, 2022.
Since the start of construction in February 2020, though there have been various restrictions under the COVID-19 crisis, however, the installation of a total of 33 wind turbines at Akita Port and Noshiro Port was completed in September 2022, and commercial operation has been achieved almost on the original schedule, noted Marubeni.
Besides Marubeni, investors of Akita Offshore Wind, a special-purpose company, include engineering company Obayashi, Tohoku Electric and Cosmo Eco Power, a unit of Cosmo Energy Holdings.
Japan expects offshore wind to play a significant role in the country's shift to renewable energy.
As Energy Voice reported previously, major offshore wind developers, including bp, RWE Renewables, Equinor, Orsted, Shell, and TotalEnergies, are excited by the huge offshore wind potential in energy-short Japan.
Indeed, Japan has long been a major energy importer, relying heavily on fossil fuels. But the government is firmly behind a pivot to more domestic renewable energy to boost energy security in these uncertain times, as well as help meet its 2050 decarbonisation goals.
According to the Global Wind Energy Council (GWEC), Japan has around 128 GW of fixed-bottom offshore wind potential and 424 GW of floating offshore wind potential. Crucially, Japan has enormous potential to become a global leader in floating wind if the government can develop a coherent strategic plan for the sector.