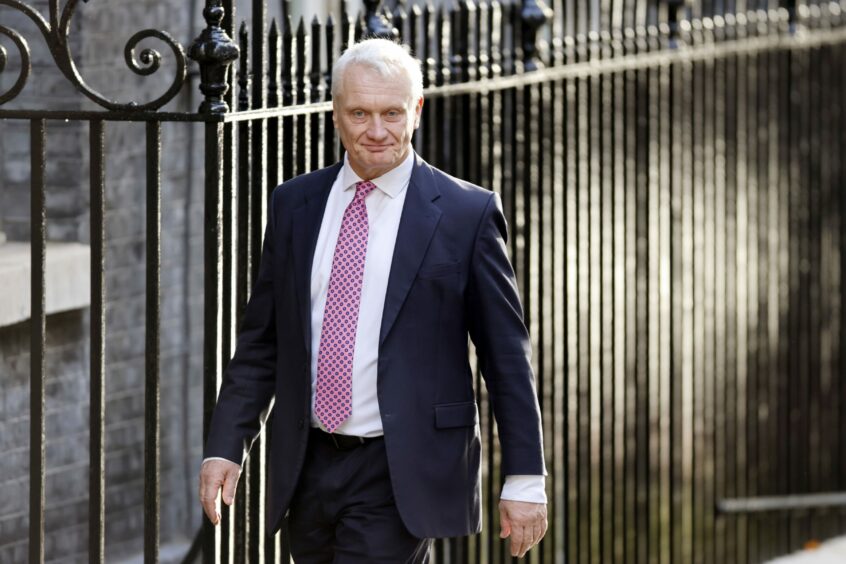 The British government is in talks with the United States and European Union to prevent potential trade barriers from harming its position in the green-energy race.
The UK — one of the world's largest markets for offshore wind — is working "closely" with the US to make sure elements of the Inflation Reduction Act don't hurt British supply chains, among other issues, Minister for Energy Security and Net Zero Graham Stuart said in an interview with Bloomberg Television in Houston.
"We'll work closely, as we are doing, with the administration to make sure some of the elements of the IRA don't block UK supply chains, for instance," said Stuart about the talks. "I would say they are going pretty well and the EU are engaged in it similarly."
Stuart's remarks come as the UK's shift to cleaner energy has faced strong criticism by the government's independent climate watchdog, which on Thursday said ministers lacked the "urgency" of foreign counterparts.
Energy firms have been drawn in particular by President Joe Biden's IRA, which is luring investors with generous tax credits to accelerate the country's renewable-energy development.
"We must make sure we don't have trade barriers being put up to each other's green goods because that will slow it down and cost our consumers more," Stuart said.
The UK's more developed policies on so-called contracts-for-difference — which guarantee revenue for renewables — and leadership in offshore wind has made it a good place for investment, according to Stuart.
"Against the US, we're far more developed," he said. "The tax credits are, I hope, an effective, but essentially in some ways quite a crude, mechanism."
Stuart declined to provide details on what's due in the UK's government budget announcement next Wednesday, but emphasized plans for nuclear, carbon capture and hydrogen projects were being worked on.
Recommended for you

20 bids accepted in UK's first ever CCS licence round