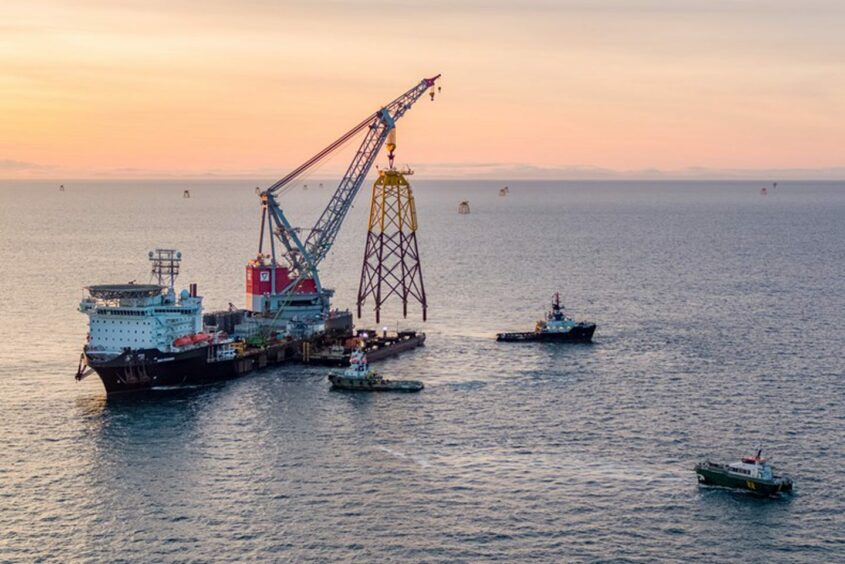 Maritime union RMT accused the government of failing to address "loopholes" which mean thousands of seafarers will be ineligible for minimum wage rises.
RMT general secretary Mick Lynch said exemptions which make seafarers ineligible for rises in the national minimum wage amounted to "rampant exploitation" and would accelerate a decline in pay and conditions for those working on offshore vessels.
From April 1, the national minimum wage (NMW) is rising by 9.7% from £9.50 to £10.42 for all workers over the age of 23 – but a loophole means seafarers will miss out for several months.
In the wake of P&O Ferries' sacking of nearly 800 staff without consultation last year, the government passed new laws in March 2023 designed to plug legal loopholes. This included the Seafarers' Wages Act which aims to protect workers on vessels operating an international service from being paid less than the NMW.
The Act also requires authorities to charge operators of vessels who do not provide evidence they're paying their seafarers the equivalent to NMW and to refuse harbour access to those who continue to fail to comply.
Transport Secretary Mark Harper said the move would "improve pay and protect seafarers from exploitation."
However, provisions will not come into full force until next year meaning many operators – including P&O Ferries – will be under no legal obligation pay the new rate for the interim period.
RMT said that due to legal loopholes, some agency crews being employed by vessel operators are being paid as little as £4 per hour in UK waters, on routes which call at UK ports up to five times a day.
Furthermore, the union said that neither the wages act nor the National Minimum Wage (Offshore Employment) Order 2020 will apply to seafarers working on vessels servicing offshore wind and renewables installations out to the 200-mile limit of UK exclusive waters.
'Race to the bottom'
RMT general secretary Mick Lynch said: "The modest rise in the National Minimum wage is below the rate of inflation and does not even apply to thousands of low paid seafarers working regularly from UK ports for anti-trade union operators.
"The government makes a lot of noise about improving the lot of seafarers in response to the P&O Ferries scandal but the reality for seafarers is a race to the bottom through super exploitation of their terms and conditions where RMT does not have recognition with the employer.
"Ministers are refusing to tighten legal loopholes which permit this rampant exploitation and this refusal to protect decent jobs and skills is accelerating a decline in pay and working conditions for seafarer Ratings."
He said the union would continue to campaign for decent treatment of seafarers through mandatory fair pay agreements with maritime unions.
A government spokesperson said: "Our new Seafarers Wages Act recognises the pivotal role seafarers play in our economy, and ensures those with close ties to the UK are paid fair wages.
"In October 2020, legislation came into force to extend the minimum wage to all seafarers on domestic voyages in the UK territorial sea or UK section of the continental shelf. This ensured fair pay for more than 10,000 maritime workers across the country."
Visa waivers
The warning comes amid increasing concern over the pay and conditions for offshore workers.
A recent report on enabling a just transition for energy workers notes that salary thresholds set by the UK Government's immigration rules have been waived for the offshore wind sector for the past five years.
This allows overseas workers who are essential to the construction and maintenance of windfarms within UK territorial waters to complete their work without needing a visa, though the system has left the door open to potentially exploitative practises.
The report authors pointed to a case in 2017 in which foreign workers were paid less than £5 per hour by subcontractors while working 12-hour days, seven days a week during the construction of SSE's Beatrice wind farm.
They also complained there are no legal or regulatory requirement on offshore companies to have whistleblowing policies, to investigate concerns, or to train managers on how to respond to whistleblowing.
A final extension to these visa rules is set to elapse at the end of April, yet legal experts have warned poor planning could leave the UK without the workforce necessary to realise its offshore wind ambitions.
Recommended for you

Tory immigration proposals pose 'very real impact' for energy labour market