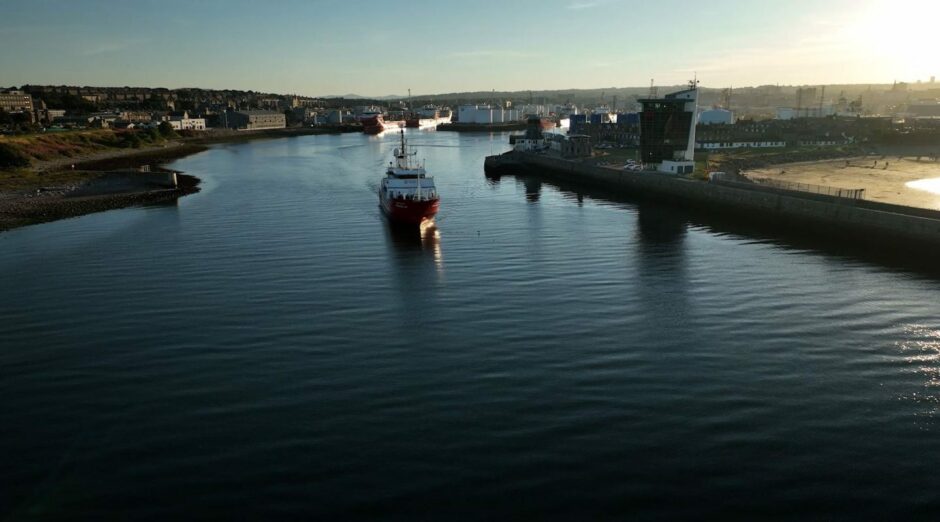 Businesses in Aberdeen were left bitterly disappointed in January when the city's bid to set up a low-tax green freeport was unsuccessful.
Now the prospect of the north-east benefiting from a special economic area is back on the cards, this time in the form of an investment zone.
These are special economic areas focused on a city or region which offer companies tax breaks in the hope of spurring growth.
They were heavily promoted by Liz Truss during her brief tenure as prime minister, as a consolation prize for areas which failed to win a freeport.
In his Budget last month, Conservative Chancellor Jeremy Hunt announced a scaled-back version of the policy as he confirmed there will be 12 zones across the UK.
Scotland is guaranteed to get at least one and may even benefit from a second if applicants can beat off competition from the other devolved nations.
Those in favour of investment zones claim they will help fuel job creation by encouraging more businesses to regions such as the north-east.
Firms would be expected to work closely with local universities in research.
Each of the winning regions will be given £80 million over a five-year period.
Aberdeen's freeport failure was especially disappointing given the north-east is in the midst of shifting away from oil and gas.
The Port of Aberdeen was central to the north-east's efforts to obtain a freeport.
Bosses are in favour of investment zones and revealed they have raised the matter with senior figures from both the Scottish and UK governments.
An Aberdeen University spokesperson said: "The university has studied the relevant policy documentation with interest, noting the important role universities are expected to play.
"The University of Aberdeen would be keen to participate in an investment zone in the north-east of Scotland."
Labour leader Sir Keir Starmer has also said launching a low-tax zone in the north-east would be a "good idea".
The government is yet to set out a clear timescale for when investment zones would start, so uncertainty remains.
Aberdeen council chiefs are still waiting for more information from Holyrood and Westminster before they start pursuing a bid.
The Scottish Government is keen to work with Downing Street on investment zones, but said "further detail" is needed.
It also wants assurances the zones will not encroach on areas where policy is devolved to Scotland.
Glasgow's bid for a freeport was also unsuccessful and council bosses in that city have also expressed an interest in an investment zone.
It has also been hinted Dundee could be in the running.
Dundee-based North East MSP Maurice Golden, who also represents Aberdeen, reckons the City of Discovery may be a better choice.
He said: "There's a case that, as Dundee has missed out on oil and gas, which provided a lot of prosperity to Aberdeen, an investment zone would provide prosperity to Dundee.
"Aberdeen does have a strong case but there's also a lot of private finance available in Aberdeen.
"Do we invest in an area that might struggle to attract that sort of private finance? I think that's where Dundee sits.
"I think Dundee perhaps needs the government investment zone."
Veteran Aberdeen Labour councillor Barney Crockett believes learning from mistakes made during the freeport process could lead to a successful bid.
He said: "We need a more informed discussion about what exactly went wrong with freeports.
"I don't think we've seen a good enough insight into it. It's been shrouded in a little bit of mystery. We need to look carefully at that."
The Scottish Greens, who share power with the SNP, opposed freeports and warned they will lead to lower wages and erode workers' rights.
When it comes to investment zones, they have the same concerns.
Aberdeen-based MSP Maggie Chapman said: "If they are low-tax and low- regulation areas, then they will drive down wages, conditions and standards."
Recommended for you

NSTA CCS boss talks about making the Track process 'sustainable'