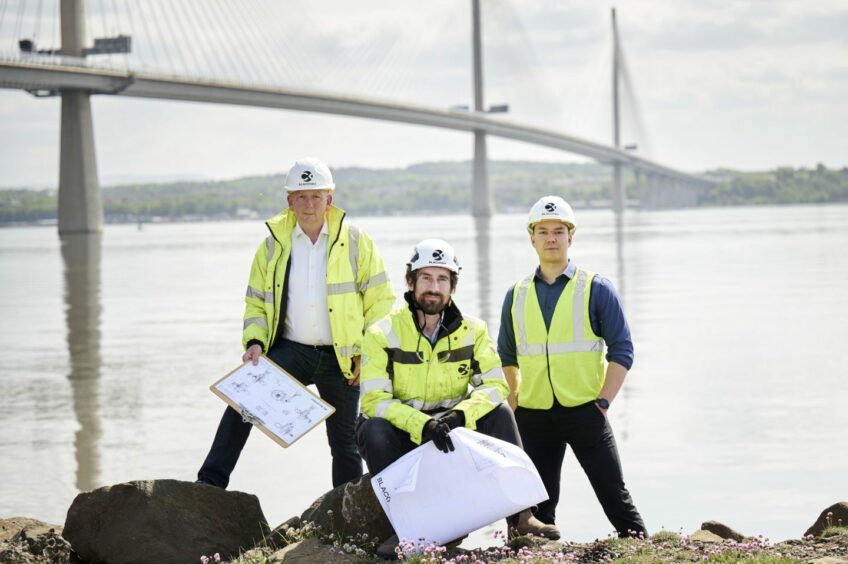 Bristol-based engineering firm, Blackfish, is set to open two new offices in Scotland, bringing its services to Aberdeen and Edinburgh.
Led by senior engineers Nick Del-Greco and James Hastie, and strategic advisor Stuart Brown, the two new spaces look to support Scotland's growing offshore wind pipeline.
A spokesman for the firm said: "Our ambition is to grow our team and set up an office base in Edinburgh or Aberdeen in the months ahead."
Blackfish says it wants to take advantage of the commitment made by winners of the ScotWind leasing round to maximise the use of the Scottish supply chain, the business says: "Blackfish's new Scottish operation plays strongly to this."
The firm added: "Initially the main investment will come through hiring personnel and organic growth of our existing Scottish team, who are all based in Scotland and working remotely.
"By establishing a distinct Scottish entity Blackfish will be an attractive option to offshore wind operators seeking to use Scottish supply chain businesses wherever possible."
Blackfish says it has a "strong heritage in Scotland" having done business with its founders having a background in tidal stream energy with early projects at EMEC in Orkney and in recent years have worked closely with Scottish tidal firm Orbital and wave company Mocean Energy.
Commenting on the new setup, managing director Jonathan Powell says: "The rapid expansion of offshore wind in Scotland, in particular the ScotWind round, is creating strong demand for solution-focussed engineers who can partner with developers to address real-life complex engineering challenges – with the clear goals of improving safety, accelerating innovation and driving down cost.
"Already we are working with two of the three largest wind turbine OEMs and nine of the world's biggest offshore wind developers, and are actively developing bespoke, innovative designs and technology to improve efficiency and lower costs for the sector.
"We are also engaged with innovation bodies including Wave Energy Scotland, the Carbon Trust and the Offshore Renewable Energy Catapult to develop industry-standard products in areas including electrical connections and moorings."
Senior mechanical engineer James Hastie added: "These are really exciting times to be involved in offshore wind engineering."
Recommended for you

Watch: Minke whale spotted visiting Scottish offshore wind turbine