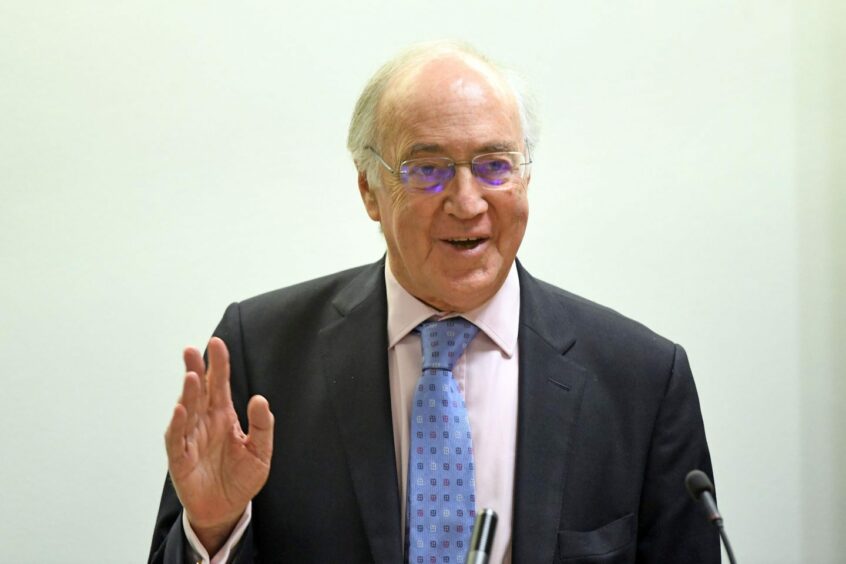 Aberdeen-based entrepreneurs and founders of Warrego, Dennis Donald and Duncan MacNiven have teamed up with David Biggs and Lord Michael Howard for a new hydrogen venture down under.
Earth Source Hydrogen has been set up to use naturally occurring hydrogen in the earth's subsurface, which the firm believes can supply much of the world's energy needs indefinitely.
The Rt. Hon. Lord Howard of Lympne was the Member of Parliament for Folkestone and Hythe from 1983 to 2010, during which time he served in the Cabinets of Margaret Thatcher and John Major as Secretary of State for Employment and the Environment and Home Secretary.
Lord Howard was also the conservative party leader from 2003 to 2005 and served as leader of the opposition during this time.
Earth Source Hydrogen's founders Mr Donald, MacNiven and Briggs, approached Lord Howard as "He understands the energy industry."
The firm says: "He has a legal background and is well connected both in the UK and in many other countries and he believes in natural hydrogen as a future fuel."
Lord Howard said: "There is no doubt that hydrogen will play a key role in decarbonising our essential, but energy-intensive, heavy industries like steel production, shipping, heavy transport and aviation.
"The infrastructure is already being built to facilitate these changes and governments around the world have hydrogen strategies and budgets to make it happen.
"The environmental and economic gains of developing natural hydrogen will be truly transformational."
Dennis Donald and Duncan MacNiven are the founders of Warrego Energy in 2007 to explore and produce natural gas in Western Australia. Before this, Mr Donald worked for Shell and both founders are based in Granite City.
The pair of Aberdeen entrepreneurs will serve as non-executive directors while David Biggs will take on the role of managing director following experience in the role at two other firms.
Mr Briggs has over 30 years of experience in the energy industry and worked at a senior level in a multi-national in various countries in the areas of acreage and resource capture, business development, project approvals, capital management, debt and equity raising and energy marketing.
Despite the new start-up having strong ties to the north-east, the firm will not be looking to produce from the region for the time being.
Instead, Each Source Hydrogen looks to produce from Australia and "selected locations in Europe", when asked where specifically the business will operate on the continent, it said it cannot confirm "due to confidentiality."
Mr Biggs said: "We strongly believe that natural hydrogen, generated through naturally occurring processes in the subsurface, is a transformational energy source that can satisfy much of the demand for economic, zero-carbon energy on a global basis.
"Not only is it a greener alternative to finite carbon-based fuels but it is assessed to be cheaper to produce than manufactured hydrogen due to the relatively shallow depths at which it is found and the lack of a need to use energy to separate water in order to create hydrogen.
"Natural hydrogen is a clean, quiet, efficient energy source that can be stored for future use.
"With no greenhouse gas emissions on combustion, natural hydrogen is lightweight and provides over four times more energy than a kg of coal, almost three times more than a kg of gasoline and more than twice the amount of energy of one kg of natural gas.
"We intend to unlock this exciting potential through the deep expertise of our team, our access to funding, capabilities in acreage capture and knowledge of modern exploration techniques."
Recommended for you

Residents call for vote after hydrogen village trial scrapped