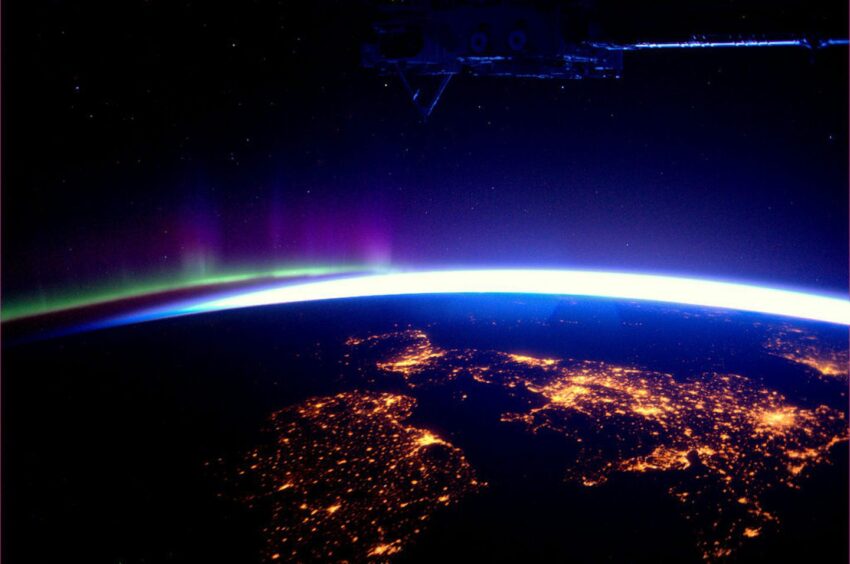 The UK government has announced a new multi-million funding package to help develop technologies for the space-based solar power sector.
Energy Security Secretary Grant Shapps will announce the awards during a speech at London Tech Week on Tuesday, with a suite of UK universities and technology firms set to receive a share of £4.3 million to support innovation in the sector.
Proponents of the technology would see solar power-gathering satellites sent into orbit, which could then beam energy via radio waves to receiving stations on Earth. Near permanent solar visibility means these systems could provide round-the-clock power, with one study suggesting the sector could generate up to 10GW of electricity a year by 2050.
It follows claims earlier this month that scientists at the California Institute of Technology had achieved a world-first by successfully transmitting solar power to Earth from space.
Eight UK projects will be awarded funding from the government's Space Based Solar Power Innovation Competition, including £3.3m from the Department for Energy Security and Net Zero and £1m from the UK Space Agency.
More than £960,000 has been awarded to Queen Mary University in London which is developing a wireless power transmission system which would support the technology to beam solar power from the satellites back to Earth.
The Satellite Applications Catapult will secure just under £1m for an experiment to test the electronical steering and beam quality of its space satellite antenna technology, as well as over £424,000 for another project to study how to advance commercial space-based solar power that can provide a reliable source of electricity for the UK.
Other recipents include the University of Cambridge – which is developing ultra-lightweight solar panels that can survive long periods in high-radiation environments like the conditions in space – and MicroLink Devices in Port Talbot, which has been granted more than £449,000 to develop the next generation of lightweight, flexible solar panels, which could be used for solar satellites.
Secretary of State for Energy Security and Net Zero Grant Shapps said: "I want the UK to boldly go where no country has gone before – boosting our energy security by getting our power directly from space.
"We're taking a giant leap by backing the development of this exciting technology and putting the UK at the forefront of this rapidly emerging industry as it prepares for launch."
It follows plans by UK firm Space Solar which were namechecked by Shapps earlier this year during discussions around potential technology collaborations with Saudi Arabia.
Space Solar's vision comprises sending a kilometre-scale satellite into a high earth orbit. Using lightweight solar panels and a system of mirrors, it would concentrate sunlight onto panels, with electricity then converted into high frequency radio waves.
Power would be beamed to a receiving antenna on Earth, described by the company as "like a large net, strung out horizontally over an elliptical area occupying about 6 km x 13 km".
Mamatha Maheshwarappa, payload systems lead at the UK Space Agency, added: "Space technology and solar energy have a long history – the need to power satellites was a key driver in increasing the efficiency of solar panels which generate electricity for homes and businesses today.
"There is significant potential for the space and energy sectors to work together to support the development of space-based solar power, and the UK Space Agency has contributed £1m to these innovative projects to help take this revolutionary concept to the next level."
Recommended for you

Government sets aside £3.5m to look into impact of turbines on air defence