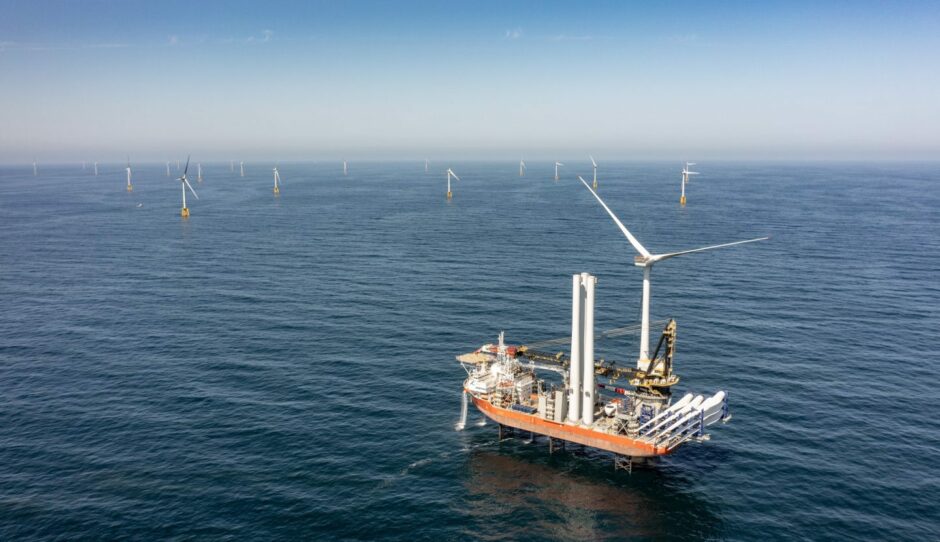 TotalEnergies and BP were awarded rights for 7GW worth of offshore wind concessions in German waters, paying more than €12bn to secure the areas.
German Federal Network Agency (Bundesnetzagentur) confirmed on Wednesday the results from its latest offshore wind auction, in which four sites with a combined volume of 7,000 MW were up for grabs.
French energy giant TotalEnergies was awarded rights for two marine concessions – paying €3.75bn for N-12.1 and €2.07bn for O-2.2 – while BP secured areas N-11.1 and N-12.2 for €3.66bn and €3.12bn, respectively.
Proceeds from the auctions came to €12.6bn, the agency said.
"The results confirm the attractiveness of investing in offshore wind energy in Germany," said Klaus Müller, President of the Bundesnetzagentur.
"Competition in offshore wind power has never been so high. The results are a key step towards achieving the offshore expansion target of 30 gigawatts by 2030."
3Gw for TotalEnergies
Located around 105 miles into the North Sea concession N-12.1 covers an area of around 200 square kilometers (77 square miles), while O-2.2 in the Baltic Sea lies some 25 miles off the coast in an area of around 100 square km (39 square miles).
The areas are expected to support wind schemes of up to 2 GW and 1 GW respectively, and generate electricity equivalent to the demands of over 3,000,000 homes.
The concessions will run for a term of 25 years, extendable to 35 years.
TotalEnergies is to pay the German government €582m following the awards, which will be allocated to marine conservation and "environmentally friendly fishing."
An annual contribution will also be paid to the electricity transmission system operators in charge of connecting the projects for 20 years from commissioning of the sites.
TotalEnergies (Paris:TTE) said it intends to market power either by selling it directly on the electricity market, or via power purchase agreements (PPAs) with end-buyers.
'Huge milestone' for BP
BP charted initial payments totalling €678m, equivalent to 10% of the bid amount for its 4Gw capacity, to be paid by July 2024.
The remaining 90% will be paid over a 20-year period when the projects become operational in the next decade.
Executive vice president of gas and low-carbon energy Anja-Isabel Dotzenrath said: "These awards are a huge milestone for BP's decarbonisation plans in Germany and are a strong reflection of our wider strategy.
"The renewable power we aim to produce will anchor the significant demand we expect for green electrons for our German operations, from a whole host of products and services including green hydrogen and biofuels production, electric mobility growth and refinery decarbonisation.
"Expected returns of 6-8% are consistent with our renewables and power growth engine on an unlevered basis, with the potential to realise enhanced value through integration across the Germany value chain."
FID in 2027
Total is now set to carry out the studies required for environmental permitting and technical analyses on these sites, ahead of proposed final investment decisions (FID) in 2027 and commissioning by 2030.
It comes as the German government's looks to establish 30GW of offshore wind power in German waters by 2030.
"TotalEnergies is proud to leverage its expertise in offshore and large-scale projects to build these giant wind farms, which will make a significant contribution to the development of renewable electricity in Europe by 2030," said Patrick Pouyanné, chairman and CEO of TotalEnergies.
"Our entry into offshore wind power in Germany, Europe's largest electricity market, is a key step in the implementation of our strategy to become an integrated profitable player in the electricity markets. After the commissioning of a floating LNG regasification unit at the Lubmin terminal in January 2023, this is a further commitment by TotalEnergies to deploy our multi-energy strategy in Germany and contribute to the country's and Europe's energy security."
The German projects add to an expanding roster of offshore wind projects in the group's portfolio, including Seagreen, Outer Dowsing, Erebus, and ScotWind ventures in the UK, the Bada scheme in South Korea, and the New York Bight and North Carolina projects off the US.
It also intends to participate in future tenders in Norway and Poland.
Recommended for you

TotalEnergies buys into UK-Morocco power export plan