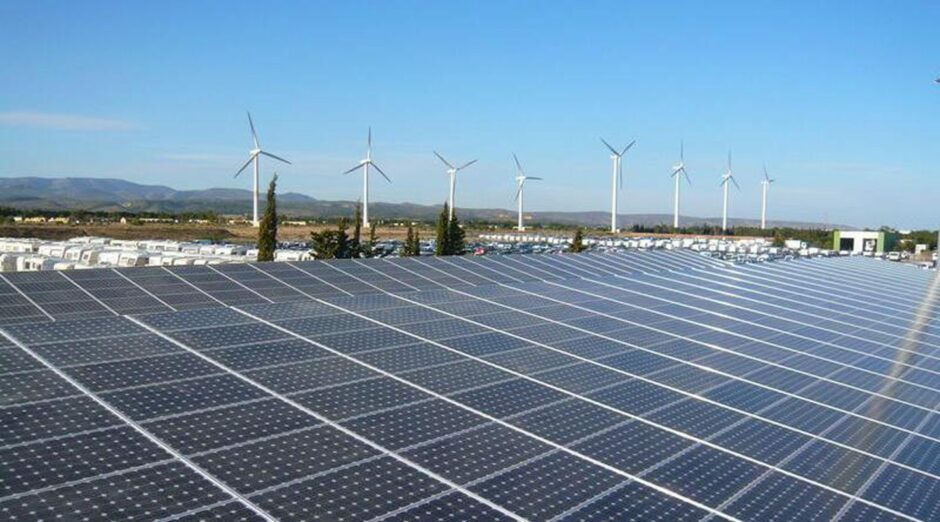 A cohort of major energy sector names have rushed to back renewables developer Zhero Europe in its latest funding round.
TotalEnergies (Paris:TTE) has joined the likes of Baker Hughes (NASDAQ:BKR), Technip Energies (Paris:TE), and an Azimut Infrastructure & Real Assets fund, as well as other investors, in signing a preliminary agreement to invest in Zhero Europe.
Founded in 2022 by Marco Alverà – former head of SNAM and an executive at Eni – and ACWA Power president and CEO Paddy Padmanathan, Zhero aims to develop "integrated" clean energy projects.
These would span new wind and solar generation, power interconnections and green molecules across Europe and Africa, with the aim of accelerating the energy transition in high demand areas.
It secured the backing of three major climate investors last year in support of its first net 5GW of renewable energy projects, for which it intends to make FID by 2026.
Zhero said the latest round of financing will help advance the development of its project portfolio, and leverage the expertise of its new investors.
In a joint statement Mr Padmanathan and Mr Pasini said: "We are thrilled to welcome new investors who share our ambition to accelerate the energy transition by delivering large scale bankable projects that will inspire others to follow.
"Green energy is already cheaper than fossil fuels in many countries and we need to accelerate project development and construction to mitigate the growing gap between climate action and climate ambition. There is no time to lose."
TotalEnergies president of gas, renewables and power Stephane Michel said: "Zhero Europe's bold ambition is to bring abundant, affordable and clean energy from the best producing location to the large consuming markets and notably from North Africa, to Europe.
"We welcome the opportunity to join forces with Zhero Europe and its other investors to support the development of those pioneering projects for the mutual benefit of Europe and Africa."
The investment comes as TotalEnergies appears to be accelerating its efforts in renewable energy, last week making good on a pledge to acquire all of joint venture Total Eren, upping its stake from 30% to 100%.
It will integrate the company into its existing renewables unit, in pursuit of a target to have 100 GW of renewable capacity by 2030.
Recommended for you

Aquaterra Energy wins work at Ineos' Greensand CCS project