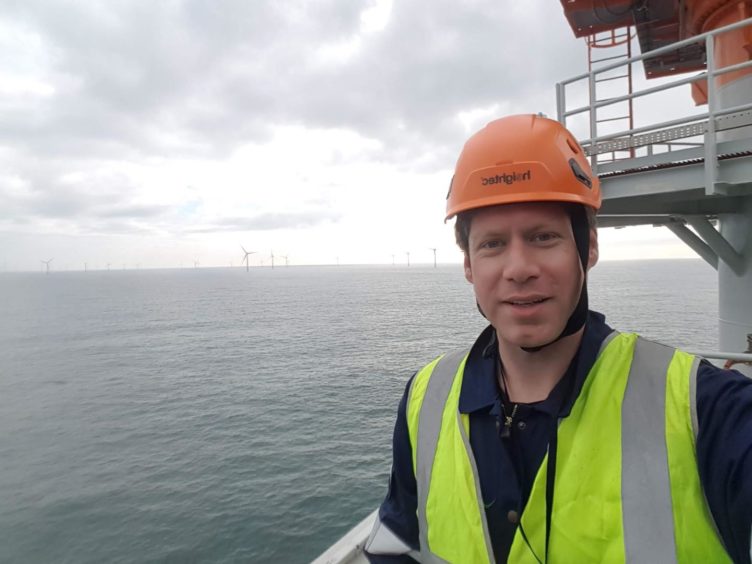 Alex Meredith, project director of SSE Renewables' Berwick Bank wind farm, told the EVOL X podcast that his project will create "nearly 5,000 jobs".
Mr Meredith explained that the wind farm off East Lothian will offer "opportunities all the way through the process for communities that are close to or are within the sphere of the project."
The team behind the project has already reached out to local firms. The project director said: "We've worked with some different companies, small companies usually working on. content to help us promote the project."
Mr Meredith added: "As we go through the process of delivering the wind farm, you know, we expect to create up to nearly 5,000 jobs. Now, those won't all be in the technical operational side, that'll be through the process of delivering the project."
Set to produce 4.1GW, Berwick Bank plans to provide enough electricity to power over 5 million homes, equivalent to supplying all of Scotland's households twice over.
To ensure that the project delivers on these goals it will need to have a team to maintain operations, Mr Meredith said: "We're going to need several hundred people working on the operational side of the project long term because the project is of such a large scale."
Creating an offshore workforce 'ecosystem'
Large-scale projects, such as Berwick Bank and their capacity to employ hundreds of people have the potential to create what Alex Meredith describes as an "ecosystem of real quality technical ability" as workers gain skills at one project and move on to others.
He said: "Now what we hope, and expect, is that those people will work with us, they might work with other wind farms to create a sort of ecosystem of real quality technical ability.
"As the offshore wind industry grows around the world those opportunities will come up for people who've worked with us to go off and do other things and that's kind of normal and expected.
"So, we expect a pipeline of people to come through our project and develop in that way."
Learning from oil and gas
This outlook on the future of the offshore energy workforce is very similar to the current state of the oil and gas workforce where workers move between platforms and even across borders to secure work.
Looking at how the offshore workforce has been set up for decades, the Berwick Bank project director said: "I mean, you might compare it a little bit to the oil and gas sector and the opportunities that arose in Scotland, let's say in the 70s and 80s, were great for a long time.
"Then those people, many of them went off and did similar work around the world and created new opportunities for people in Scotland too.
"One of the great things honestly about the project at the moment is we see a lot of people coming back from the oil and gas sector because there are some crossovers, offshore working and into our team and joining SSE and joining Berwick Bank."
Mr Merideth explained this as a "natural cycle" for the workforce and hopes it can continue.
He added: "There's a kind of natural cycle here, which hopefully we can keep going, where we see people with great skills in Scotland working now in renewables.
"We then see new talent coming into the renewable sector too, and we can help the transition of Scotland towards this decarbonized economy whilst creating a lot of jobs and opportunities for people."
During his time on the EVOL X podcast, Alex Meredith also discussed the recent results of the UK government's Contracts for Difference round and issues with grid connection for offshore wind projects.
If you would like to hear the whole conversation, click here or on one of the buttons below.



Recommended for you

UK Government bank will consider buying stakes in floating wind ports