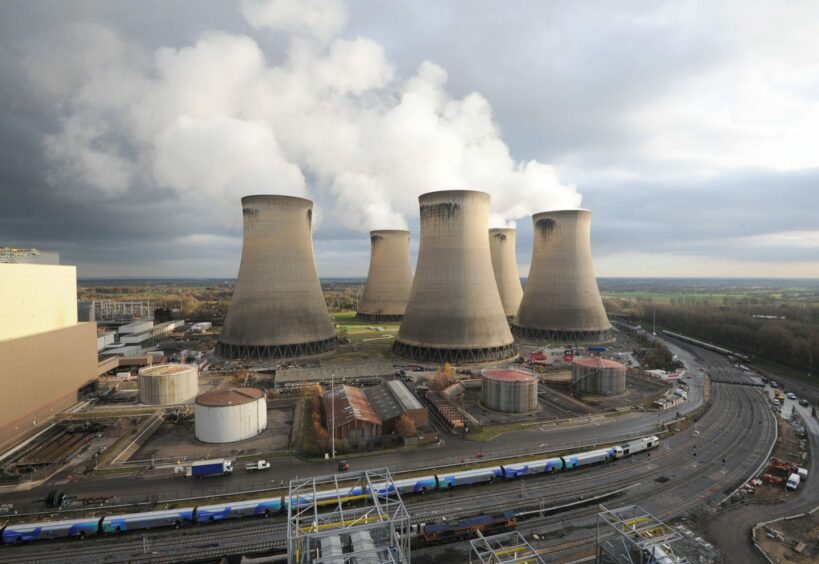 Putting off decarbonisation policies will result in a hotter atmosphere come mid-century, making the net-zero goal harder to achieve, the new chair of the Intergovernmental Panel on Climate Change (IPCC) has said.
Many governments, including the UK, have set a legal target to becoming net zero – balancing out the greenhouse gases emitted with those removed from the atmosphere – by 2050.
Significant progress has been made in decarbonising the power sector, with over 40% of the UK's electricity now being made from renewables, but other efforts that require ordinary people to make direct changes and invest their own money have been met with resistance.
Net zero policy shift
Prime Minister Rishi Sunak recently announced delays to the ban on new petrol and diesel cars as well as watering down requirements to sell oil and gas boilers, while saying his Government was still committed to the net-zero-by-2050 target.
He has also thrown his support behind the development of the Rosebank oil and gas field, which could produce emissions equal to that of 400 million people or 90 countries, according to analysts.
Without commenting specifically on Mr Sunak's change of policy direction, Professor Jim Skea, IPCC chair for the next cycle of reports until around 2030, said stopping the accumulation of carbon dioxide (CO2) in the atmosphere rather than waiting until the last minute was what mattered.
He said: "The key thing in terms of global warming is not the timing of net zero but the pathway by which you get there.
"There's a very clear message from previous reports that it is cumulative emissions of carbon dioxide over time that is the main factor leading to a specific level of warming.
"Therefore, the path by which you get to net zero matters – if you put it off to the last minute, then you will find that warming will be larger than it otherwise would have been."
World set to miss 1.5C climate target
The World Meteorological Organisation has said it is likely the annual global average temperature will be at least 1.5C above preindustrial levels at some point this decade, and this will happen with greater frequency as long as greenhouse gas emissions continue.
Governments have committed in the Paris Agreement to stop the Earth's climate heating beyond 1.5C, but this aim would only be considered to have failed if the annual average temperature was consistently above 1.5C over a period of 20 years or so.
Even then there may still be a chance to bring down the temperature by removing CO2 from the atmosphere, though there are large uncertainties about its feasibility and whether reaching 1.5C would trigger tipping points, such as the melting of polar glaciers, that would heat the Earth beyond human control.
Prof Skea emphasised the IPCC's findings that mitigating climate change would cost far less than dealing with its impacts and that to limit warming to 2C – the Paris Agreement's back-up target – 30% of the world's oil reserves, 50% of its gas and 80% of its coal would need to remain in the ground.
He said: "Every fraction of a degree matters, whether that fraction is below 1.5C or above 1.5C.
"The risks of climate change accelerate beyond 1.5C towards 2C, that's unambiguous, but there's absolutely still a case for climate action."
Asked if the IPCC's work would ever be complete, Prof Skea said: "Climate change is such a pervasive issue, I can't see any prospect in the immediate future where the IPCC would have finished its work. We will always need new knowledge."
Recommended for you

Adopting an integration approach to accelerate climate goal progress