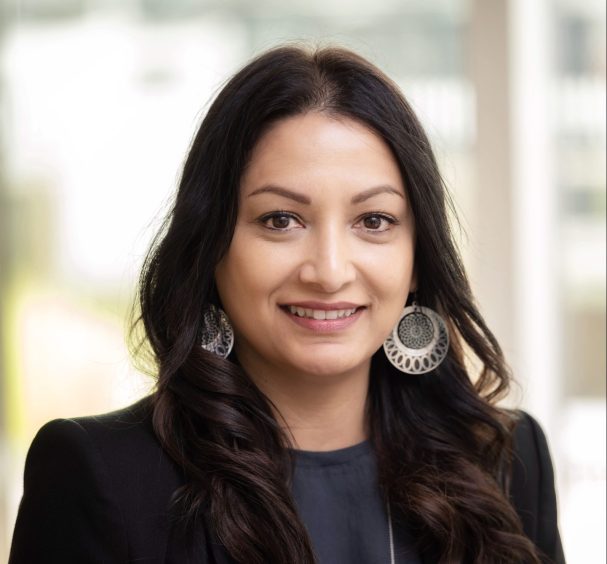 An Aberdeen-based firm has made it into the 10 finalists for a decarbonisation challenge from the UAE's ADNOC.
CCU International, a start up focused on Carbon Capture and Utilisation, is one of two UK businesses which made it into the finals.
They're joined by Oxford Flow, a company which produces valves to eliminate fugitive emissions, in the top 10, alongside a host of businesses from the UAE, Canada, US and Netherlands.
Announced in May in collaboration with Aberdeen's Net Zero Technology Centre (NZTC), Amazon Web Services, BP and Hub 71, the ADNOC Decarbonisation Technology Challenge aims to find "innovations that will reshape the global energy landscape".
The ten finalists, unveiled today at ADIPEC in Abu Dhabi, will be invited to pitch their innovations to a panel of judges in December, with winners eligible to receive up to $1m in piloting opportunities with ADNOC.
ADNOC said the 10 finalists have been selected from 650 entries from 50 countries.
The shortlist comprises innovations in carbon capture, AI, hydrogen, renewables, batteries and nature based solutions.
Sophie Hildebrand, ADNOC chief technology officer, said: "Across ADNOC, we are leveraging technology and partnerships to help us achieve our Net Zero by 2045 ambition. The ADNOC Decarbonization Technology Challenge has served as a magnet, attracting hundreds of global innovators to us.
"Every company on this shortlist is a game changing pioneer and I look forward to meeting each of the finalists in the UAE at the end of the year."
The finalists are:
CCU International, a British company developing a pressure-swing adsorption based carbon capture and utilization technology for industrial facilities
CO2CirculAir, a Dutch company pioneering the capture of CO2 from the air using natural wind
EmiratiCO2 Group, a UAE company specializing in direct air capture coupled with desalination plants for CO2 mineralization
Active Surfaces, a United States company producing ultra-light weight flexible solar films for the built environment
Desolenator, a Dutch company pioneering a circular solar thermal water desalination system
Basetwo AI, a Canadian company using cognitive AI to reduce emissions from downstream oil and gas operations
Oxford Flow, a British company producing control and stemless valves to eliminate fugitive emissions
Revterra, a United States company producing kinetic batteries to help decarbonize remote operations
Nunafab Corp, a Canadian company innovating composite pipe technology for safe and efficient hydrogen transportation
Oxygenate Bamboo, a UAE company establishing plantations with genetically modified bamboo saplings to maximize CO2 sequestration
CCU International CEO Beena Sharma said: "Being recognised as a finalist in the ADNOC Decarbonization Technology Challenge underscores CCU International's dedication to reshaping the energy landscape. Our carbon capture and utilisation technology is our answer to a sustainable future, and we're thrilled to have reached this stage among such esteemed global innovators.
"ADNOC's initiative in leading the Decarbonization Technology Challenge is commendable. It brings to the forefront companies like CCU International that are committed to sustainable technologies. We believe in our solution's potential to revolutionise industrial facilities and are excited to be recognised in this pivotal moment for our planet.
"We are excited to present our innovations in the UAE and hope to drive tangible change in global decarbonisation efforts.
"The global shift towards sustainable energy solutions requires collaborative efforts. ADNOC's Decarbonization Technology Challenge is an exceptional platform bringing the best minds in the field together. CCU International is honoured to be a part of this journey and remains committed to setting new standards in carbon capture and utilisation."
Recommended for you

NZTC seeks partners for global technology push at COP28