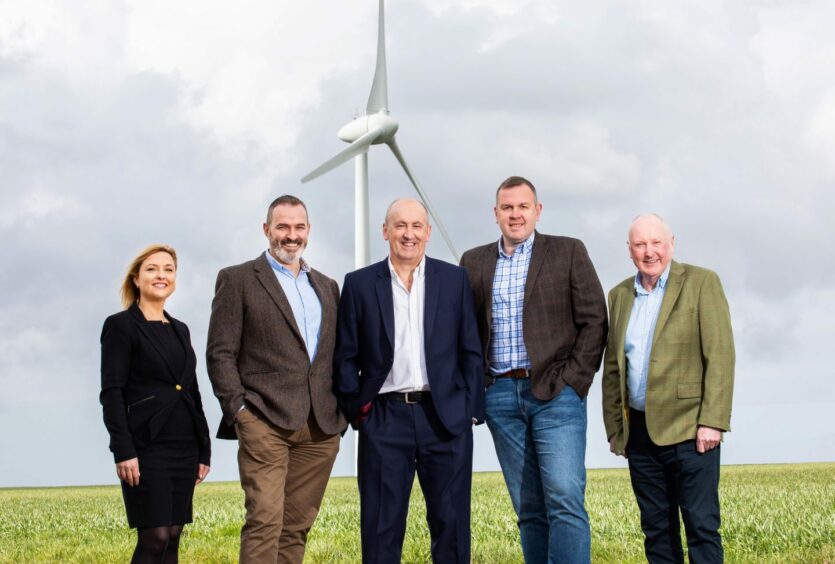 The Highland-based energy services firm, Aurora, has become the latest member of the Inverness and Cromarty Firth Green Freeport consortium.
Doug Duguid, chief executive of Aurora Energy Services, said the move would bring benefits to his fledgling business, which was launched this year.
Mr Duguid commented: "As one of the newest Highland-based energy services specialists it is opportune for Aurora to be part of the exciting development of this strategic Green Freeport.
"Inclusion in the Freeport zone brings many benefits to our fledgling organisation and we are looking forward to playing a full part in ICFGF and contributing to its success."
Since opening its doors, the Inverness headquartered business has acquired three Scottish companies and another in the United States.
Aurora now employs 275 staff in Scotland, the US and Australia and is forecasting first-year revenues of £35million as part of a strategy creating a £100m turnover enterprise in the next five years.
Aurora specialises in the onshore and offshore wind, hydropower, telecoms and infrastructure and waste-to-energy services sectors.
The company also provides oil and gas project support and engineering services.
Inverness and Cromarty Firth Green Freeport chief executive, Calum MacPherson, added: "Aurora is an ambitious company, committed to the Highlands and to supporting the energy sector transition to net-zero. It is a pleasure to welcome them to membership of ICFGF [Inverness and Cromarty Firth Green Freeport].
"They have already brought employment to the area, demonstrating the new opportunities that are emerging as a result of the pipeline of offshore wind developments on our doorstep. I look forward to working with Doug and his colleagues as we continue to develop our detailed plans for the Green Freeport."
Inverness and Cromarty Firth Green Freeport was established as a company earlier this year.
This followed Rishi Sunak's announcement in January that Inverness and the Cromarty Firth would be the location of one of two Green Freeports in Scotland.
The company's Outline Business Case for the development of the Green Freeport was submitted to the Scottish and UK governments last month.
It forecast that wide-ranging incentives and multi-generational benefits offered by the initiative will lead to the creation of more than 10,000 new jobs in the Highlands and a further 6,000 across the UK.
Recently the Freeport boss recently told Energy Voice: "We're making sure that it's done right and it'll set us up for generations to come. It's not about jobs, it's about careers."
Recommended for you

Forth Green Freeport to deliver £7bn as it targets offshore wind manufacturing