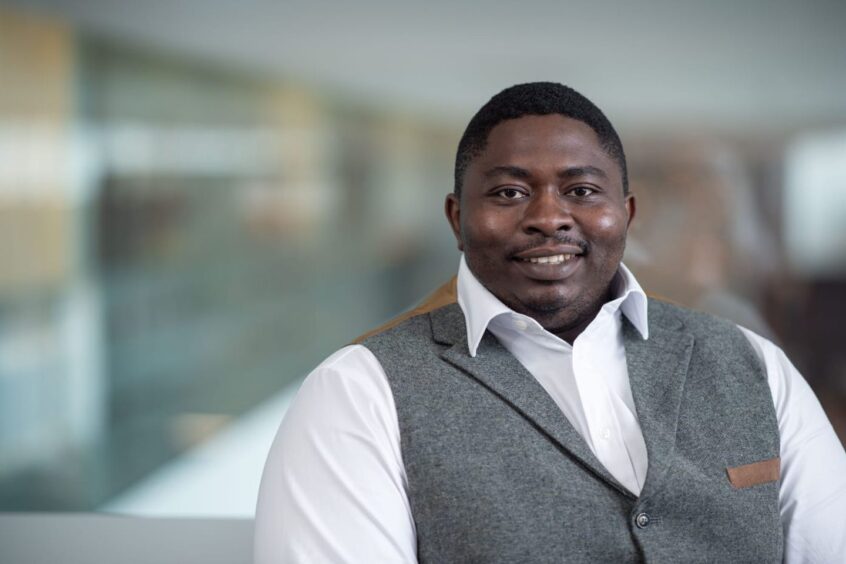 A new cohort of engineering and energy leaders has graduated from the AFBE's 'Transcend' programme amid a push for greater diversity amongst top management.
Devised and led by Aberdeen-based diversity and inclusion organisation AFBE-UK Scotland – the Association For Black and Minority Ethnic Engineers – the Transcend course is designed to engage, motivate, inspire and challenge people of colour to help them progress into leadership roles.
The latest eight-strong cohort, which featured individuals from a range of sectors including engineering and energy, completed the programme on Saturday. It forms part of the organisation's wider aim to support all young people, particularly those from BME backgrounds, with career aspirations in STEAM (science, technology, engineering, arts and mathematics).
Led by AFBE's Roy Bitrus, the Transcend programme is aimed at BME professionals with more than 10 years' experience in senior engineering and technical roles and seeks to help them reach management and executive positions.
It also looks to influence wider organisational and institutional change in leadership structures, enabling more people of colour to be promoted and retained in senior roles.
The weekly remote sessions spanned over 30 hours of training spread over a number of weeks and covered aspects of leadership from the barriers to communication, unconscious bias, negotiation, coaching and mentoring.
There has already been great success from the previous cohort of 2023, with two participants progressing into manager roles – and one recently appointed as a senior vice president – global upstream.
Participant Nicola Martin, head of quality engineering for an AI and data science company, is passionate software engineering said the programme had offered her "valuable knowledge and skills, especially in further promoting diversity and inclusion in tech.
"I now understand the challenges faced by underrepresented groups and have heard practical strategies to foster inclusivity. The mentorship and networking opportunities will expand my professional network, providing guidance and support.
"In my future career, I aim to create more inclusive workplaces, breaking down barriers and fostering a culture of belonging."
Mr Bitrus, who is also co-chairman of AFBE-UK Scotland, added: "It's about creating an ecosystem where we all work together to create opportunities and better representation in senior management. It will take time, but we have to make strides.
"The tools and resources learned from the programme can help organisations to diversify its management and leadership structures. As this is a participant led programme, the cohort can genuinely express themselves and reflect on past experience and are given tailored leadership exercises to help give them clarity, challenge their perspective and improve their capacity to be better leaders.
"We want them to leave here with a fire in their bellies thinking about how they can make a difference."
Meanwhile AFBE-UK Scotland is also growing, with partnerships rising from around 60 last year to around 90 today.
Companies can sponsor individuals through their Transcend training or AFBE-UK Scotland can deliver it directly to organisations.
Applications for the 2024 programme will open at the start of next year, and interested participants can visit the AFBE website to learn more.
Recommended for you

Taking advantage of the 'internal talent marketplace'