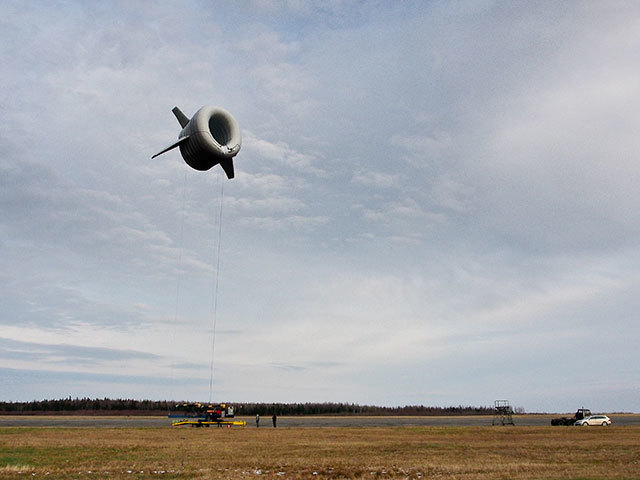 An American wind energy company is targeting Scotland as it looks to revolutionise the global renewables market with a sky-high project.
The BAT – Buoyant Airborne Turbine – is the result of a £800,000 study by energy entrepreneur Ben Glass and senior US military figures which aims to tap into stronger winds by using blimps.
The company told Energy Voice it is looking at Scotland as one of its potential locations to deploy the technology which could produce more energy than a traditional turbine.
"The real value is that we are generating more electricity because we are capturing stronger, more consistent resource, and that means that the price is going to be lower because the annual kWh produced will be a lot higher," Ryan Holy, business development manager at Altaeros Energies, told Energy Voice.
"In addition to that, the customer doesn't have to deal with a lot of the logistical headaches of installing a concrete path or a tower which can take some time and might be dependent on seasons."
See the turbine in action below:
Since launching in 2010, the company has produced four prototypes of the BAT, each increasing in size and power generation capability.
The first commercial product, which Altaeros aims to pilot in Alaska next year, is set to produce 30kW from a height of 1,000 feet, with plans for a 100kW-plus turbine to follow.
The technology, which will allow for two to three times higher electricity production compared to a traditional turbine is best suited for regions that suffer from high energy costs, the company said.
"We are looking at remote and rural locations first, and any region that is suffering from high electricity costs, as our product can give that customer more energy independence and lower their price," Holy said.
"So it could be some parts of Scotland, or any islands that have to ship their fuel in."
With a steady flow of orders from investors and customers already underway, the company is considering potential future locations across the globe.
"We are very flexible on where we'd like to potentially work out of, manufacture and assemble our product and it's going to really come down to our partners, our international relations and what's a good fit for us, so that's definitely something we'd like to see in the future," Holy said.
"The current challenge we are looking at is making sure that we fit the current airspace regulation, that we operate within a certain altitude or that we operate away from a certain area.
"The same applies to the customers who need to make sure they have the permitting available."
The company hopes to start taking orders from 2016, aiming to provide full operation and maintenance services for the remotely operated system.
"I think we're very proud of where we are – to be the first airborne wind energy company to actually have a commercial system approved and funded for, versus a prototype that we worked on," Holy said.
"We want to be seen as the leader in this airborne energy industry."
Recommended for you

VIDEO: Aibel takes receipt of first topside for huge Dogger Bank wind farm