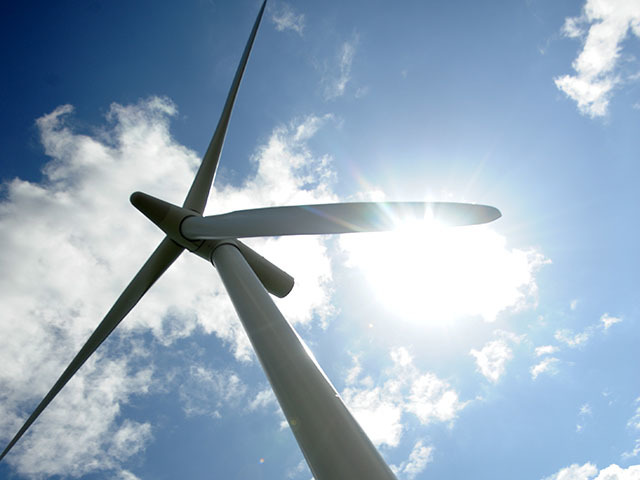 Fire is the second main cause of accidents in wind turbines, after blade failure, according to research at Edinburgh University, Imperial College and Sweden's SP Technical Research Institute.
Moreover, the findings suggest that incidents of wind turbines catching fire are a problem that is not currently being fully reported.
The inter-institution team carried out a global assessment of the world's turbine population – around 200,000 machines.
Comparing the only data available, the team estimate that ten times more fires are happening than are being reported.
Instead of an average of 11.7 fires each year, which is what is reported publicly, the researchers estimate that more than 117 separate fires are breaking out in turbines worldwide annually.
But to put this in context, by comparison with other energy industries, fire accidents are much less frequent in wind turbines than other sectors such as oil and gas, which globally has thousands of fire accidents per year.
However, the researchers point out that fire accidents can have a considerable economic impact on the windfarm industry.
Each wind turbine costs on average more than £2million and generates an estimated income of more than £500,000 per year.
Any loss or downtime of these valuable assets makes the industry less viable and productive.
Wind turbines catch fire because highly flammable materials such as hydraulic oil and plastics are in close proximity to machinery and electrical wires.
These can ignite a fire if they overheat or are faulty. Lots of oxygen, in the form of high winds, can quickly fan a fire inside a turbine. Once ignited, the chances of fighting the blaze are slim due to the height of the wind turbine and the remote locations that they are often in.
Since the 1980s, when windfarms were first constructed, the team found that fire has accounted for 10-30% of reported turbine accidents.
In 90% of the cases, the fire either leads to substantial downtime or a total loss of the wind turbine, resulting in economic losses.
Recommended for you

WoodMac sees global wind capacity topping 1TW by end of the year