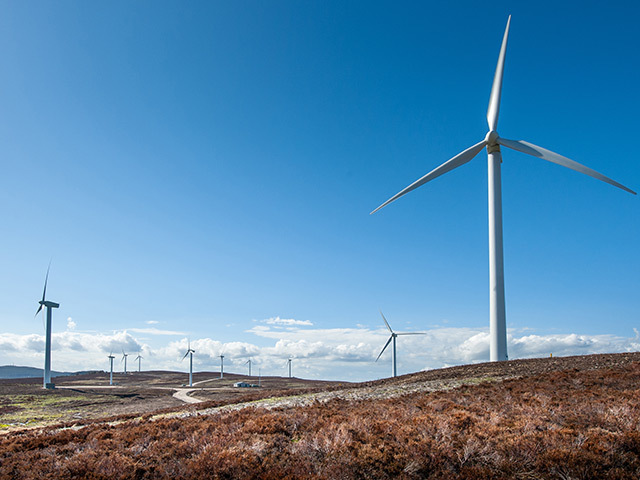 Almost 12 million tonnes of carbon emissions were displaced by green energy in Scotland last year.
The reduction – an average of about a million tonnes each month – is the highest-ever recorded in the country.
UK Government statistics show that Scotland's renewable electricity industry displaced 11.9 million tonnes of CO2 in 2013, an increase of over 14% on the 10.4 million tonnes of CO2 displaced in Scotland by the sector in 2012.
Joss Blamire, senior policy manager at Scottish Renewables, said: "This means that not only are renewables now the number one source of electricity in Scotland, but we have achieved this milestone while preventing a record amount of harmful carbon emissions from being released into our atmosphere.
"Renewable energy in Scotland is doing exactly what it was designed to do: creating jobs, securing our energy supplies and, most importantly, reducing our carbon emissions to help limit climate change."
Speaking from the UN's climate change conference in Lima, Peru, where he is an observer, WWF Scotland director Lang Banks said: "That renewables in Scotland are now helping to displace almost a million tonnes of climate pollution every month is fantastic news and proof that a renewable power sector is the foundation of a truly low carbon economy – keeping the lights on, creating jobs and cutting emissions."
Recommended for you

Worley wins FEED for Humber Zero carbon capture plant