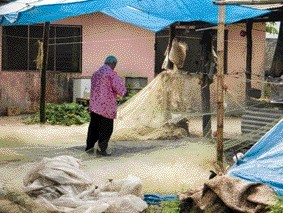 West African power leaders have gathered in Lagos, Nigeria, to discuss how to improve electricity generation and supply in West Africa.
The inaugural two-day summit, West Africa Power 2015, heard from Nigeria's former power minister Barth Nnaji, who called for a coordinated approach for the region.
The former minister said: "West African countries are hungry for power now". He detailed the latest electricity initiatives in the region – and more particularly in Nigeria. These included reform of the whole sector, the creation of a regional grid by the West African Power Pool, as well as the development of a gas pipeline and improvement of tariffs and countries' response to attract investors. He said integration is improving, although pooling may take time as members are not producing power at the same levels.
Dr Ransome Owan, group managing director of Aiteo Power Group, advised Nigeria to continue on the path of privatisation. He stressed the importance of "fixing the weakest links, such as gas supply for power transmission, distribution, financial engineering, metering, billing and collection". Owan cautioned against instability in government strategy which he identified as the major challenge facing the power and energy sector.
Recommended for you

NNPC extends four licences on pre-PIA terms