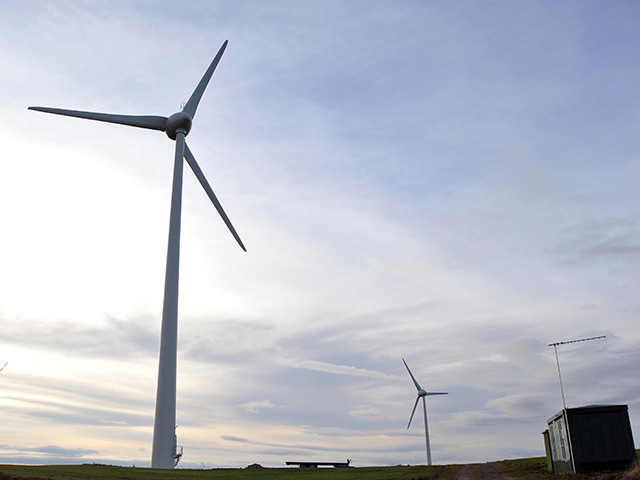 Subsidies on green energy could be cut further in a bid to hold down energy bills.
Ministers are looking to carry out a "big reset" of support given to the renewables industry later this year.
The move follows fears that state funding for green energy and a carbon tax on coal and gas will add £175 to the average household bill by 2030.
The subsidies currently add around £120 a year to consumers' costs – some £4.3billion in total.
The Cabinet discussed promises on Tuesday to focus on "cost-effective" ways of cutting emissions and "backing good-value green energy".
Last month, it was announced that new onshore wind farms would be excluded from a subsidy scheme from April next year.
There is now expected to be an expansion of nuclear and gas, but help for solar projects could be reduced.
"We need to deal with those extra costs at the top of the electricity bill," one Cabinet source told the BBC and MailOnline.
"A struggling pensioner has to pay it when she doesn't have the benefit of putting solar panels or a wind turbine on her roof.
"There is a hardening view in the Cabinet that we've got to deal with green subsidies."
A Department of Energy spokesman said: "Reducing energy bills for hard working families and businesses is this government's priority.
"We've already announced reforms to remove subsidies for onshore wind, and that work to make sure bill payers are getting the best possible deal is going to continue."
Recommended for you

Three more renewable energy firms add voices to Cromarty green freeport bid