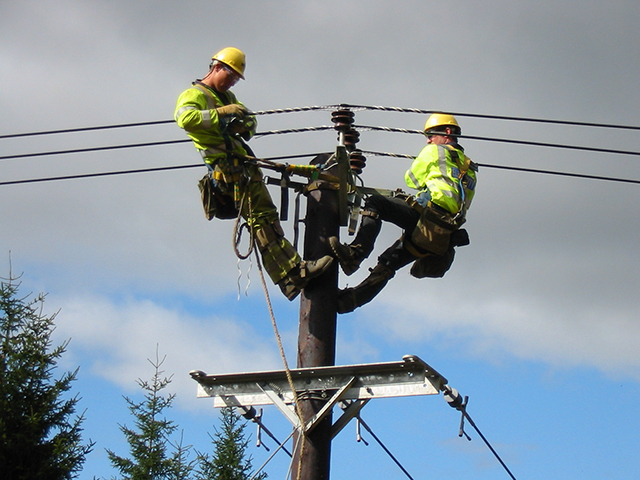 The £2billion NorthConnect project to connect Aberdeenshire to the Scandinavian electricity network has been approved by Aberdeenshire Council.
Councillors gave the green-light to the application by a Scandinavian consortium for an electricity converter station and underground cables near Peterhead.
The developer, NorthConnect, plans to connect power networks in the UK and Scandinavia via a 650km underwater power cable.
The converter station and onshore cables are required to connect the interconnector cable to the National Grid.
The next step for the NorthConnect partnership in Scotland is to submit plans for the sea-based part of the interconnector.
Construction of the converter station and the underground cables will not start until all consents are in place and final investment decisions are taken by the partners.
Currently, NorthConnect is scheduled to start operating from 2022. It is located in the Energetica corridor – a 30-mile development area supported by Aberdeen city and shire councils and Scottish Enterprise.
The project is expected to support around 200 local jobs through construction and five local jobs throughout its 60-years or more operational life.
NorthConnect is jointly owned by Swedish utility Vattenfall and three Norwegian companies, E-CO Energi, Agder Energi and Lyse.
UK Project Manager for the NorthConnect project, Richard Blanchfield, said: "We're obviously happy that Aberdeenshire Council has supported the NorthConnect project.
"This major investment is an opportunity for the north east economy, it will help keep the lights on in Scotland, press down on household electricity bills and allow the green powerhouses of Scotland and Scandinavia to deliver their low carbon potential.
"NorthConnect is also an important European project as it has been designated as a project of common interest and is being considered for Electricity Highway status by the EU.
"We will work closely with residents around Boddam and Stirling (Village) to ensure that during construction of the converter station and laying the underground cables that any disruption is kept to an absolute minimum."
Boddam and District Community Council has previously said residents were broadly supportive.
NorthConnect submitted a planning application to Aberdeenshire Council in spring 2015 for a converter station and associated onshore, underground cabling. This follows more than a year of engagement with local residents in and around Boddam and Stirling.
The cable will have a capacity of 1.4GW – around 25% of Scottish peak demand.
Applications for the 'sea-based' part of the project – planning permission and marine licences – are currently scheduled for 2017.
Recommended for you

First power from trailblazing Hywind Tampen project imminent, says Equinor