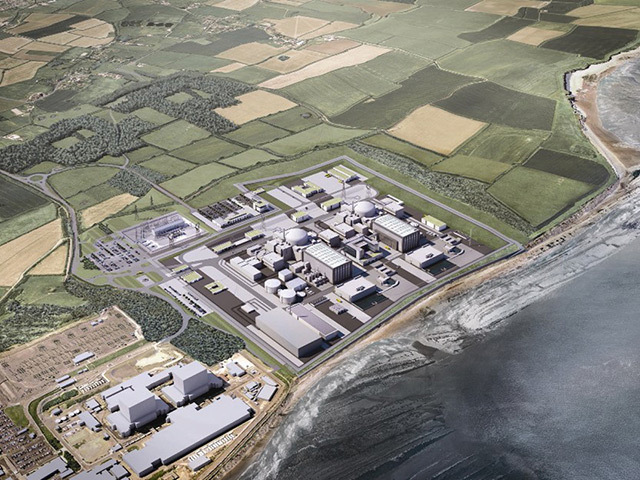 The Government is being urged to intervene to speed up a final decision on when a new nuclear power station will be built in the UK or leave the country facing the "very real prospect" of power cuts.
Unite warned that the lights could go out in the coming years if a final investment decision is not made very soon on building Hinkley Point C in Somerset.
Energy giant EDF yesterday announced a delay in building a new nuclear reactor in northern France, saying it would have no impact on its planned new power station in the UK.
But in later comments by Jean-Bernard Levy, EDF's chairman and managing director, it emerged that the company was admitting that Hinkley Point C will not start generating power in 2023 as planned.
A final investment decision is widely expected in October.
Unite national officer Kevin Coyne said: "This delay is very bad news for the UK as energy capacity is very stretched at present, as we have lost energy resources in recent years as old coal-fired stations are phased out.
"Business and domestic consumers face the very real prospect of power cuts and the lights going out in the years to come, if the final investment decision on Hinkley Point – the first new UK nuclear power plant in decades – is not made very soon.
"We have welcomed the important role that EDF Energy has played in its investment at Hinkley Point, so far, as part of the renaissance of nuclear power to meet the nation's target for low carbon energy and nuclear build. However, a decision is desperately needed from the government.
"Energy secretary Amber Rudd needs to use her ministerial position to press potential investors for a quick decision on the necessary future investment, so that EDF can make a final investment decision before Christmas.
"The employment implications are serious too, as the building Hinkley Point will provide many skilled jobs for a considerable length of time."
Professor David Elmes, of Warwick Business School, said: "News from EDF that the Hinkley Point C new nuclear power station won't start in 2023 is hardly unexpected. It also increases the debate for a realistic assessment of the UK's future energy mix."
Recommended for you

WATCH: Aker Solutions rolls out 1,000-tonne Troll electrification module