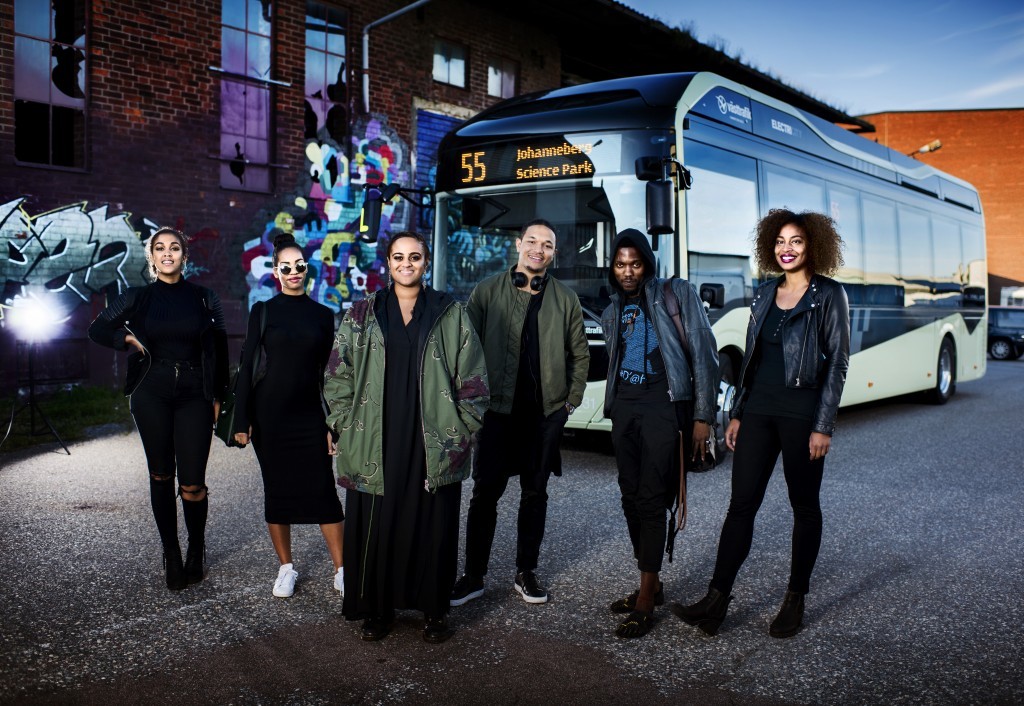 When it comes to promoting the virtues of a new electric bus route, it helps when you have the clout of Volvo to persuade one of Sweden's top pop star's to perform on board the number 55 route in Gothenberg.
The Swedish car giant, once famously described as the country's only export to be bigger than ABBA, recently signed up Seinabo Sey – one of Sweden''s most popular artists – to perform a surprise concert on one the city's new electric buses.
Unsuspecting passengers were treated to the performance as part of a campaign is to promote ElectriCity, a unique collaboration that resulted in the new electric bus route.
The three electric buses on the route – opened in June – run on renewable electricity and are energy-efficient, silent and completely emission-free.
The buses' batteries are quickly recharged at the terminal bus stops. Passengers have access to onboard wi-fi and phone charging facilities. The bus stop on Lindholmen has an indoor terminal.
Besides the three completely electric buses, the route has a number of electric hybrid buses that run on electricity for approximately 70% of the route.
Few of the passengers travelling the route earlier this month suspected what was in store when they boarded the bus and stepped right into a video recording of the Silent Bus Sessions.
The sessions were produced to demonstrate how silent the new electric buses are – the noise level is so low that acoustic concerts and video recordings can take place onboard.
The songs are unique versions of her hits "Younger" and "Hard Time", and were performed a cappella with a backing choir.
"I've wanted an opportunity to sing with my friends from the Tensta Gospel Choir for so long, and it was fantastic that it finally happened. It was a special day. The passengers had no idea what was going to happen, and I was a bit nervous about how they would react," Seinabo says.
The Silent Bus Sessions campaign continues on Thursday with the release of music videos from a new artist.
The unique collaboration that resulted in the new electric bus route is called ElectriCity and includes representatives from industry, academia and municipal and regional administrations. The City of Gothenburg is another partner in the project.
"Rising noise levels represent a serious health problem in big cities around the world. That's why we're convinced that electric public transport in cities is the way forward. But a real difference can only be achieved if there is collaboration between vehicle manufacturers, urban planners, public transport, energy companies and academia. This collaboration is the unique strength of the ElectriCity project," says Niklas Gustafsson, chief sustainability oficer, Volvo Group.
24-year-old Seinabo Sey broke through with her major hit Younger, and has since topped charts in Sweden and abroad.
In the past year she has released a number of new songs including Hard Time and Poetic, and has had more than 100 million plays on Spotify. She has also received international acclaim. She has been a guest on Conan O'Brien and Later with Jools Holland.
In addition to the actual buses, ElectriCity develops and tests new bus stop systems, transport management systems, safety concepts and energy supply systems.
Recommended for you

New eco car factory could bring 800 jobs to 'hydrogen city' Aberdeen