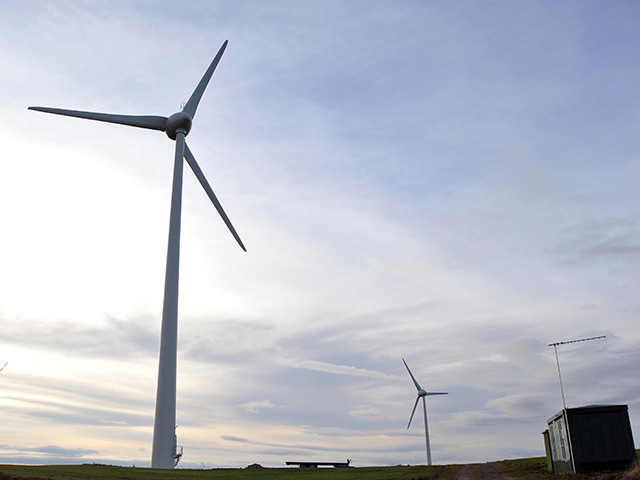 Councillors about to decide on another major Highland windfarm have received letters from the developer and a leading objector, both hoping to influence the decision.
In its letter, the conservation charity, the John Muir Trust, alleged that planning officials have not fully briefed committee members and have ultimately "misled" councillors by not spelling out the implications for "wild land."
But energy firm RES has told councillors that it has responded to community feedback and that there have been only 27 objections to the 13 turbines planned for the Culachy Estate near Fort Augustus.The south planning committee will debate the issue this morning.
RES spokeswoman Ruth Highgate told councillors that "the windfarm has struck a balance of being on the edge of wild land where infrastructure such as the Beauly to Denny powerline is already in place while at the same time having no visibility from Loch Ness and key tourism points.
She continued: "The company argues it is an "area identified by the council as suitable for windfarms."
The JMT head of policy, Helen McDade, said: "Culachy is within a Wild Land Area (WLA) and Scottish planning policy dictates that these areas are safeguarded.
"The report also fails to reference the many previous recommendations for non-objection which council officials got wrong – including Allt Duine, Glencassley, Glenmorie, Limekiln and Sallachy.
"And it is incorrect and misleading to state that the nearby Stronelairg wind proposal has been 'consented'."
"That scheme was refused by the council which was then overruled by Scottish Government ministers who were then successfully challenged at the Court of Session by the charity.
Highland anti-windfarm campaigner Lyndsey Ward said approval of Culachy would mean a loss of "mapped wild land" and breach the council's own local development plan and national planning policy.
However, the scheme is recommended for approval by council officers and has the blessing of Inverness Chamber of Commerce chief executive Stewart Nicol.
The Mountaineering Council of Scotland fears a windfarm at the location would "destroy" the tranquillity of the historic General Wade's route that descends from the Corrieyairack Pass to Fort Augustus.​