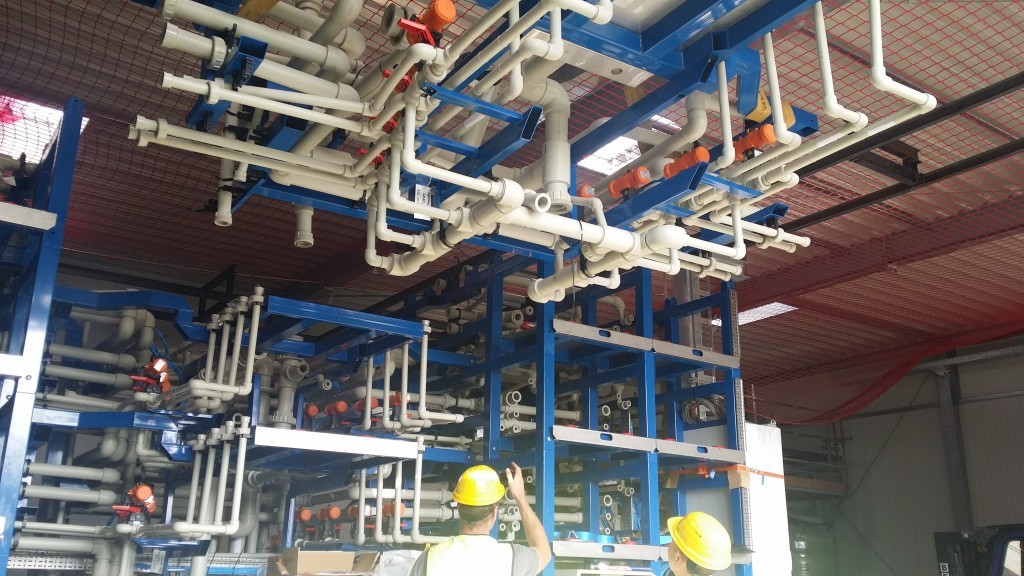 AFC Energy, the industrial fuel cell power company, has installed all 24 fuel cell cartridges at the KORE system build at the Stade facility in Germany.
The company is scheduled to commence pre-commissioning of the entire system, in manual operation mode, this week.
AFC Energy is approaching commercialisation for its low-cost alkaline fuel cell system ("KORE"), which converts hydrogen into 'clean' electricity.
Finalisation of the remaining pre-commissioning activity is expected to take approximately six weeks, in order to optimise the KORE plant, and to set up the entire system for fully automated operation.
The results of full commissioning are expected to be announced prior to the end of January 2016, the company said.
Chief executive Adam Bond, said:"We still need to complete all pre-commissioning activities before we are able to undertake automated commissioning, and test the KORE system at the targeted 240kW design output. We will provide a further update announcement to the market with the results of commissioning, prior to the end of January, 2016."
Recommended for you

Siemens Energy starts work on Newcastle ammonia cracker