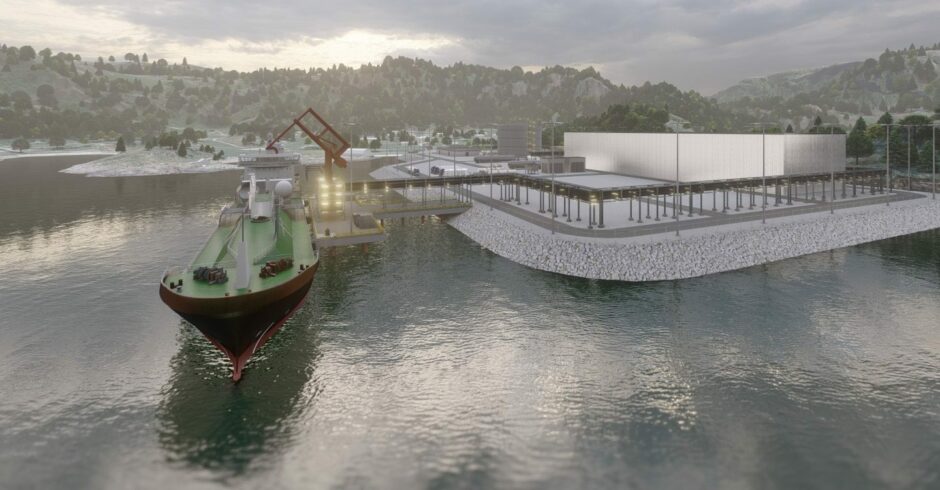 The Norwegian government said it had received six applications for permits for offshore CO2 storage, and offered new acreage as it seeks to build a "new commercial industry" around CCS.
On Wednesday the Norwegian Ministry of Petroleum and Energy said six operators had applied to its most recent permitting round from November 2022, which offered acreage off the coast of Farsund in the south of the country.
Among the applicants for the area are Aker BP, Altera Infrastructure, Horisont Energi, Neptune Energy, OMV and Wintershall Dea.
"I am happy about the commercial interest shown by companies in being allocated land for the storage of CO2 in Norway," said oil and energy minister Terje Aasland.
"By facilitating profitable, large-scale CO2 storage, Norway can contribute both to Europe reaching its emission targets and to the establishment of a new industry in Norway."
Mr Aasland said he aimed to have completed the applications so that permits could be allocated "before the summer".
The allocation of exploration permits will normally be done with a work program with one binding phase and subsequent conditional phases with decision points for the continuation or return of the area to the state, the ministry said.
To date, four permits for CO2 storage have been awarded on the Norwegian continental shelf – three in the North Sea and one in the Barents Sea.
New acreage
At the same time, the ministry also confirmed a new licensing process for further acreage, this time in the central North Sea, east of the Sleipner field and south of Solveig and Johan Sverdrup.
Interested parties have until noon on 22 February to apply.
Commenting on the acreage application, Mr Aasland said the government would continue to develop "profitable opportunities on the continental shelf" in support of its bid to build "a new commercial industry" in Norway.
The news follows Horisont's announcement that it has already secured an option agreement for an onshore terminal that would serve its Errai CCS scheme.
The developer confirmed last week that has struck a deal with Haugaland Næringspark to use a receiving station in Gismarvik, on the west coast of Norway.
Errai is the first commercial CO2 storage project in Norway, and could have a major impact on the development of the carbon market in Europe. Initial plans are for the project to store between 4 and 8 million tonnes of CO2 annually, with the potential to store more in later phases.
Recommended for you

What is Carbon Capture Utilisation and Storage?