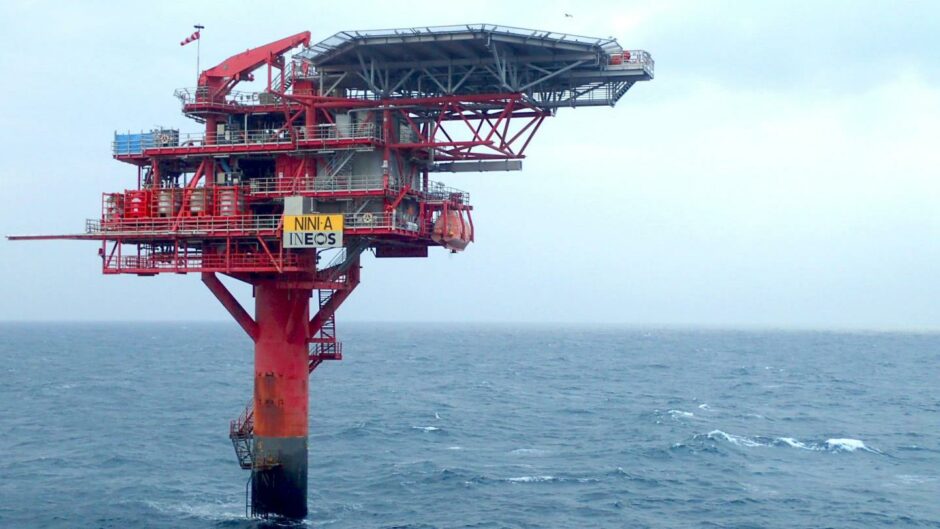 Permits from the Danish Energy Agency (DEA) will enable initial CO2 injection to begin at Wintershall Dea and INEOS' Greensand carbon storage scheme in a matter of weeks.
Wintershall Dea confirmed the plans on Thursday, which it said were a key step on the way to full commercial storage operations.
It follows a permit granted in December, allowing the consortium to begin a time- and volume-limited injection of CO2 at the project, off the west coast of Denmark.
The permit includes the injection and storage of up to 15,000 tonnes of CO2 in the former Nini West oil field over a four-month period, expiring on 1 April 2023.
"We are pleased with the trust that the Danish Energy Agency has placed in us and are glad that our project concept has convinced the authorities in Copenhagen," said Wintershall Dea board member and chief technology officer Hugo Dijkgraaf.
"This licence enables us to launch the pilot injection phase of Project Greensand at the beginning of March and then to rapidly enter into commercial operation. With its CO2 storage potential, Greensand will also become relevant to German emitters."
Greensand is the most mature project of its kind in the country and has the potential to lock away between 0.45 to 1.45 million tonnes per year by late 2025-26, in a sandstone reservoir on the Nini field, 1,800m below sea level.
By the end of 2030, this could climb to up to 8 million tonnes of CO2 per year – more than 13% of Denmark's total annual emissions.
Wintershall has also lent its backing to a consortium developing a CO2 greenport hub near Hirtshals on the Danish coast, which could eventually link emitters from Denmark and Europe with the flagship scheme.
Earlier this month the DEA also recommended the Minister of Climate, Energy and Utilities award the first three exclusive exploration licenses for CO2 storage in the Danish North Sea, with two permits secured by TotalEnergies and a third by the INEOS-Wintershall consortium.
State-backed Nordsøfonden will represent the interest of the state and will also hold a 20% share in each of licenses.
The awards mark the end of the first annual tender round for full-scale CO2 storage exploration licences in Danish waters.
"Granting the first exclusive permits for full-scale CO2 storage in the North Sea is an important step into the future. CO2 capture and storage is an important element in the green transition. Today's licenses are the result of effective implementation of the first Danish political agreements on CCS," noted DEA director Kristoffer Böttzauw.
Recommended for you

What is Carbon Capture Utilisation and Storage?