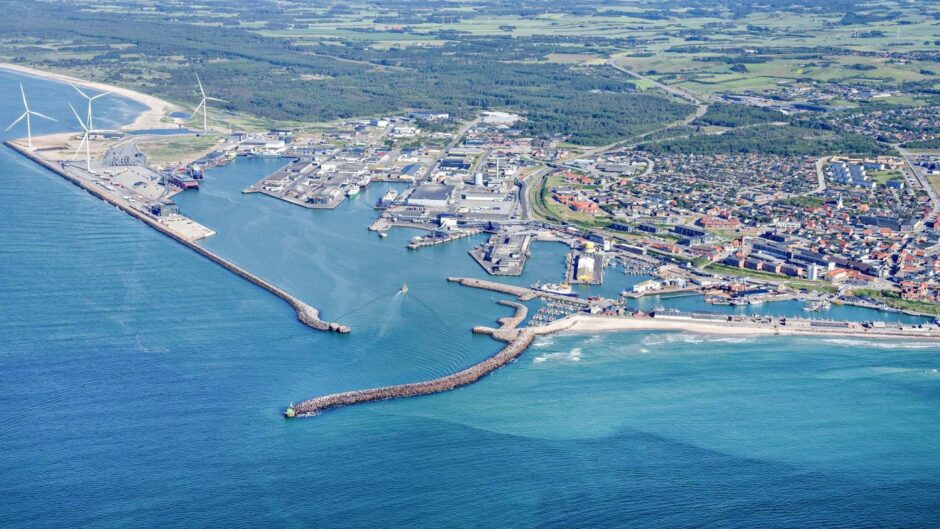 Wintershall Dea is to join a consortium developing a greenport hub on the Danish coast, linked to the country's flagship Greensand carbon capture scheme.
In a statement Thursday the group said it was "expanding activities" related to CO2 transport and storage in Denmark and would back the hub project, dubbed 'Greenport Scandinavia'.
Plans would see the consortium establish a CO2 hub near Hirtshals on the Danish North Sea coast. Among other things, the hub is to be connected within the value chain of the existing Project Greensand CCS scheme, in which Wintershall Dea is already a key player.
Driven by a consortium of 23 different Danish and international partners and led by petrochemicals giant Ineos, Greensand is an offshore transport and CO2 storage – or "full value chain" – CCS project
The scheme is the most mature of its kind in the country and was awarded £22 million by the Danish Government last year. It has the potential to lock away which is expected to provide storage capacity of between 0.45 to 1.45 million tonnes per year by late 2025-26, rising to a potential 8 million tonnes per year by 2030.
Emissions will be stored in the Ineos-operated Nini West field, in the Siri area offshore Denmark.
The project aims to inject first test quantities of CO2 at the beginning of 2023.
Greenport Scandinavia would serve as a collection point for carbon dioxide generated during the production of biogas in regional plants. It will then be transported by ship to the Project Greensand site to be permanently stored.
Approximately 1.5 million tonnes of CO2, some of which will come from countries on the Baltic Sea, are to be sequestered this way each year, Wintershall said.
"Wintershall Dea is already an important partner for the CO2-transport infrastructure and underground storage of CO2 in the North Sea," said Hugo Dijkgraaf, board member and chief technology officer at the group, at the signing of the memorandum of understanding.
"By participating in Greenport Scandinavia, we are showing that we are driving decarbonisation forward. We are entering into selected partnerships like this one as well as applying for CCS licences."
Steen Harding Hintze, CEO of Greenport North said the company would be able to leverage synergies across its group, and that "rapidly developing" the hub is "of great importance" to the firm.
Meanwhile, Belgium and Denmark have already entered into an agreement that would enable captured C02 to be shipped across their borders and stored.
Wintershall said the experience gained at the port would go hand in hand with the development of another CO2 hub in Wilhelmshaven, Germany.
Here the company and its partners intend to build out the CO2nnectNow project – a collection point for CO2 emissions on the German North Sea coast, capable of moving more than ten million tonnes of CO2 to offshore storage sites in the North Sea each year.