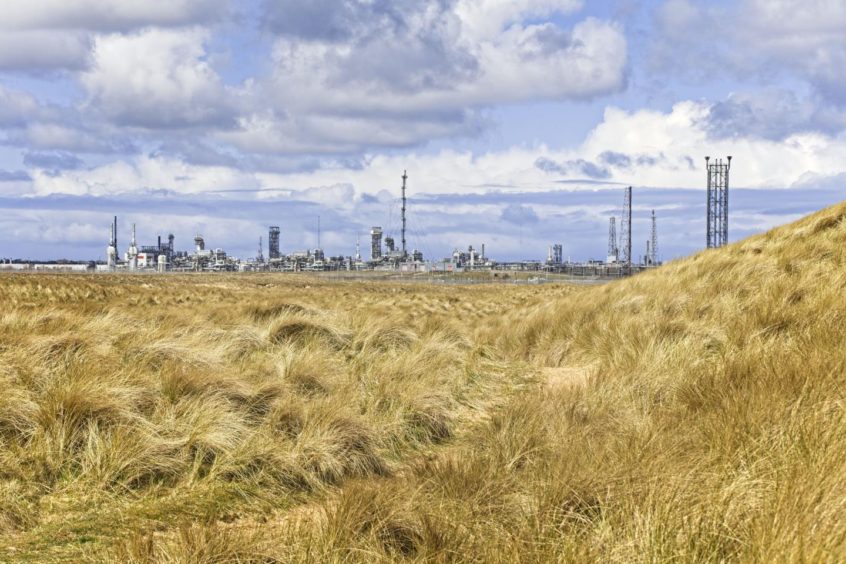 A north-east carbon capture and storage (CCS) project's hopes of receiving government backing have been given a boost after a senior politician sang its praises.
In the House of Commons yesterday, Business Secretary, Kwasi Kwarteng commended the Acorn project, located at the St Fergus gas terminal near Peterhead, describing it as "very attractive".
He was responding to a question from Stephen Flynn, SNP MP for Aberdeen South and the party's business and energy spokesman in Westminster.
Mr Flynn has previously written to Mr Kwarteng, urging him to make Acorn a cornerstone of the UK Government's plans for CCS.
As part of his Ten Point Plan, published last year, Prime Minister Boris Johnson pledged to support the creation of two CCS clusters by the mid-2020s, increasing to four by 2030.
That promise was reinforced in the subsequent North Sea Transition Deal, released in March.
Acorn, which is one of the most advanced CCS projects in the country, is looking at the potential for storing emissions about 60 miles off the north-east coast in former gas reservoirs.
It's being led by Banchory's Pale Blue Dot, a subsidiary of Storegga, with a final investment decision on the project expected within the next year.
Developers hope the project could ignite Scotland's carbon transport and storage market, with Peterhead's deepwater port playing a key part in that.
SSE and Equinor recently published plans for a CCS power plant in Peterhead that would utilise the infrastructure being created by Acorn.
Mr Kwarteng said: "He (Mr Flynn) can rest assured that Acorn is a very attractive project and is something that I've looked at. I'm sure we'll have more information on that."
The cabinet minister also said the Department for Business, Energy and Industrial Strategy (BEIS) is "in the process" of deciding which two CCS projects will initially be given the nod.
Speaking after, Mr Flynn said: "I'm pleased that the Secretary of State has recognised the clear attractiveness of the Acorn site for a CCS cluster, but what we need is a cast iron commitment that a CCS facility will be delivered in the North East.
"Our region must be top of the list for investment in the energy transition and I could not be clearer in my view that there can be no fair transition if Aberdeen and the North East are left behind.
"The response I received was definitely encouraging and I will continue to press the UK Government to provide the investment necessary to ensure that the North East becomes home to a CCS site as soon as possible."
Conservative MP for West Aberdeenshire and Kincardine, Andrew Bowie, said: "The UK Government's ambitious 10-point plan for a green industrial revolution will create and support up to 250,000 jobs across Britain.
"Discussing it with Kwasi Kwarteng today, I was pleased to highlight the massive North East steps being taken to help the UK achieve its carbon reduction targets, such as with the Acorn project at St Fergus.
"Headquartered in Banchory, it is a model of North East ingenuity and surely a worthy contender to be one of the first CCUS/hydrogen clusters.
"So hot on the heels of the planned investment of up to £16 billion in the North Sea transition deal, such a move would demonstrate once again the value of Scotland as part of the United Kingdom."
Recommended for you

Report warns up to 17,000 north-east jobs at risk without energy transition cash