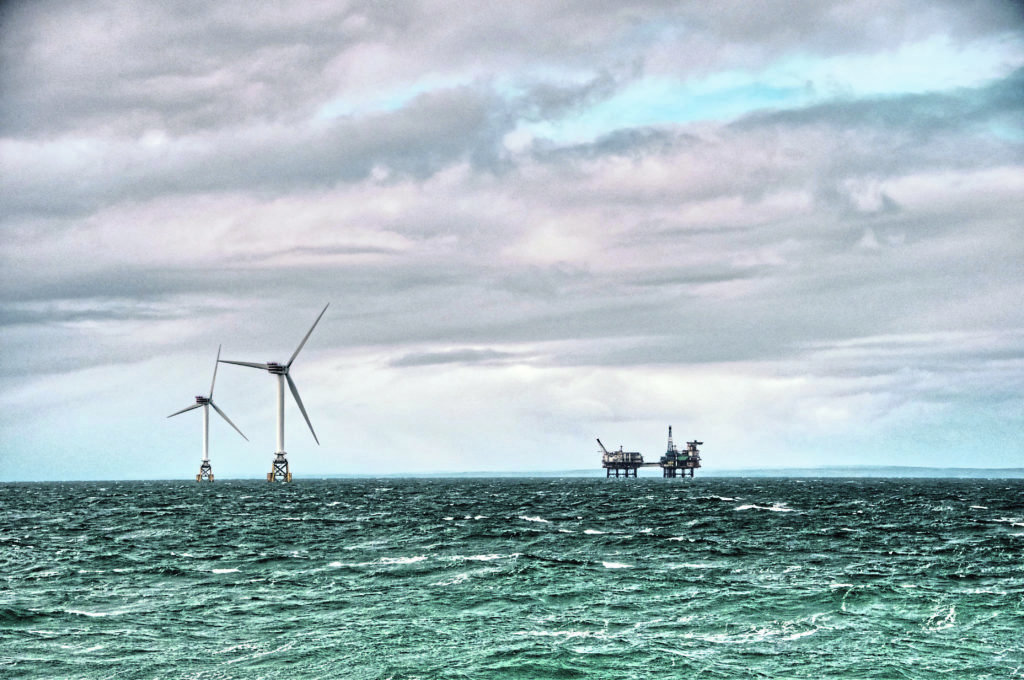 Energy sector figures have hailed the North Sea Transition Deal for recognising the oil and gas industry's key role in the UK's shift to net zero.
But industry sources told Energy Voice they were reserving judgement until the finer details of new policies for incentivising investment in low-carbon technologies had been fleshed out.
Trade union bosses, meanwhile, urged immediate action on commitments made by the UK Government and said industry would need to be "compelled" to front up cash.
Through the deal, UK ministers vowed to protect thousands of Scottish oil jobs and help North Sea industry make the transition to low-carbon.
The department for Business, Energy and Industrial Strategy (Beis) also said government and industry would jointly invest £16 billion by 2030 to reduce emissions.
As broader details emerged on Wednesday, it became apparent that the proposed investments in carbon capture and storage (CCS), platform electrification and hydrogen would predominantly have to come from industry.
The government will provide commercial and regulatory frameworks aimed at making these investments more attractive to companies.
However, it is clear that a large volume of work on these action points lies ahead of the policymakers.
The sector is expected to stump up around £3bn for "electrification" – a commercially challenging process which involves powering platforms with green electricity from shore via cable or from offshore wind farms.
To lighten the load, government will "explore the economics" and address the upfront capital costs.
In addition, it will create and lead an "offshore implementation group" which will tackle regulatory and legislative barriers to electrification. Its first meeting will be held next month.
Up to £3bn for CCS infrastructure will also come from industry, with Beis pledging to create a "revenue mechanism" giving investors the confidence they need to commit to projects.
And up to £10bn of spending, mostly by industry, will be required to help the government fulfil its target of 5 gigawatts of hydrogen production by 2030.
For its part, Westminster has committed to finalising "preferred hydrogen business models" in 2022.
In summer 2021, a supply chain "champion" will be appointed to help businesses access government funding schemes for low-carbon projects.
Furthermore, the sector will draw up a "people and skills plan" to ensure a just transition for oil workers. The plan will be presented to government by March 2022.
Martin Findlay, KPMG's senior partner in Aberdeen, welcomed the "positive" deal, which he said recognised the importance of the oil and gas industry in supporting the transition, rather than seeing it as a problem.
Mr Findlay said policymakers' long-term commitment to the North Sea provided "elements" of certainty for investors.
He added that this week's announcement was an "important part of the journey towards the detail".
Paul de Leeuw, director of Robert Gordon University's Energy Transition Institute, said the pact could be a true "green win-win" for the UK's net-zero ambitions and for future energy jobs in north-east Scotland, if all its aspirations can be achieved.
Prof de Leeuw said: "More work will be required to unlock the full prize here, but the deal is a powerful example of positive collaboration between industry and government in this important COP26 year."
Graham Hollis, senior office partner, Deloitte, expects the agreement to foster innovation through continued investment and use of existing expertise.
Mr Hollis added: "The industry is firmly on the road to achieving the UK's net-zero targets, and this deal will only accelerate progress.
"It's exciting times ahead for both the UKCS and Aberdeen as the UK's energy capital."
Jake Molloy, chairman of the Offshore Coordinating Group, a coalition of trade unions, called for action to safeguard and create jobs "right now".
Mr Molloy also said regulators should have their feet "held to the fire" to stimulate North Sea decommissioning activity and drilling.
Howard Beckett, Unite assistant general secretary, said: "What is absolutely critical is we have swift action on these commitments and that the UK Government delivers a world-class skills strategy, which workers are at the heart of, as part of the deal to support the transition of the North Sea industry."