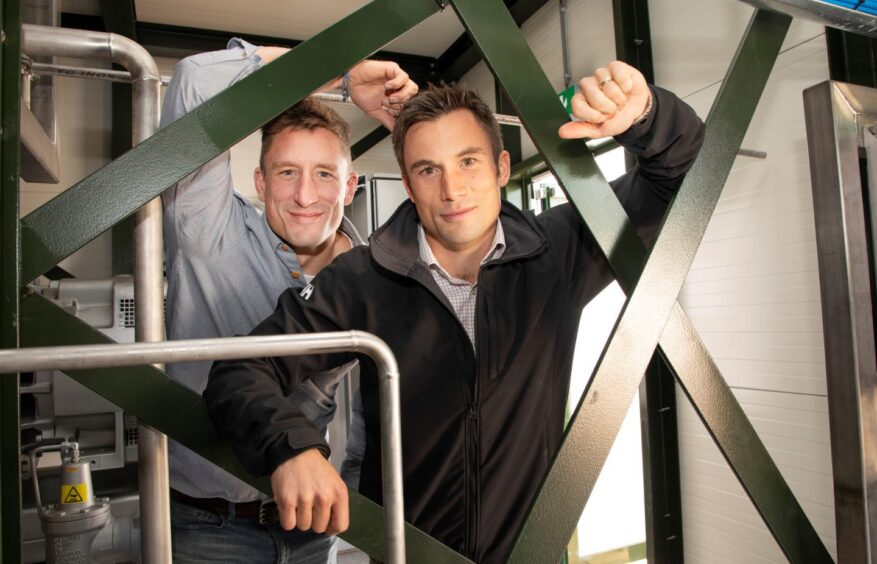 Iona Capital has acquired a stake in Carbon Capture Scotland Limited (CCSL), as the firm looks to reach a 1 million tonne-per-year storage target by 2030.
Iona, a UK-based low carbon investment fund manager focused on bioenergy and energy from waste (EFW), confirmed it would take a minority stake in Dumfries & Galloway-headquartered CCSL.
The exact size of the investment was not made public, though Iona confirmed to Energy Voice it would also provide a funding facility for future investment of over £50 million over the next three years.
Founded by brothers Richard and Ed Nimmons, CCSL works with distillers, EFW firms and biomethane plants in the UK to capture "green" carbon dioxide – also referred to as biogenic CO2 – from their operations.
Its mobile, modular technology captures CO2 from the decomposition, fermentation, or combustion of organic matter typically produced by these industries. The captured carbon is then used to produce fuel feedstocks and dry ice, or can be permanently sequestered.
Last year it announced its flagship 'Project Nexus' scheme – a £120m initiative to remove 1 million tonnes of CO2 annually by 2030. Beyond that, it aims to sequester 90% of Scotland's biogenic CO2 emissions by 2040.
Iona's investment follows a commercial agreement announced in July, through which CCSL will capture and reuse emissions from Iona's UK biomethane plants and builds on an existing agreement for the Crofthead biogas plant in Dumfries – the first and only biomethane facility in Scotland to operate with carbon capture.
Iona said its long-term agreement for institutional funding would help CCSL develop further infrastructure and support deployment of its technology across a range of industries, while retaining a focus on the anaerobic digestion and whisky distilling sectors.
It's also CCSL's second major investment this year following an equity injection earlier from Steyn Group and a five-year £4m loan facility with Natwest/Royal Bank of Scotland announced in October.
Iona investment director Alex Todhunter said: "Our investment in CCSL is backing a team who have consistently outpaced the rapidly evolving carbon capture industry.
"Our partnership with CCSL provides a solid platform for investing into the full value chain of carbon capture, re-use, and sequestration, and will help drive CCSL's growth."
Ed and Richard Nimmons added: "For the carbon capture industry to reach full scale, we need practical, realistic solutions across the capture and transportation value chains.
"This is exactly what we do at Carbon Capture Scotland. Partnering with sector leaders such as Iona Capital enables us to scale rapidly and accelerate decarbonisation in UK industry."