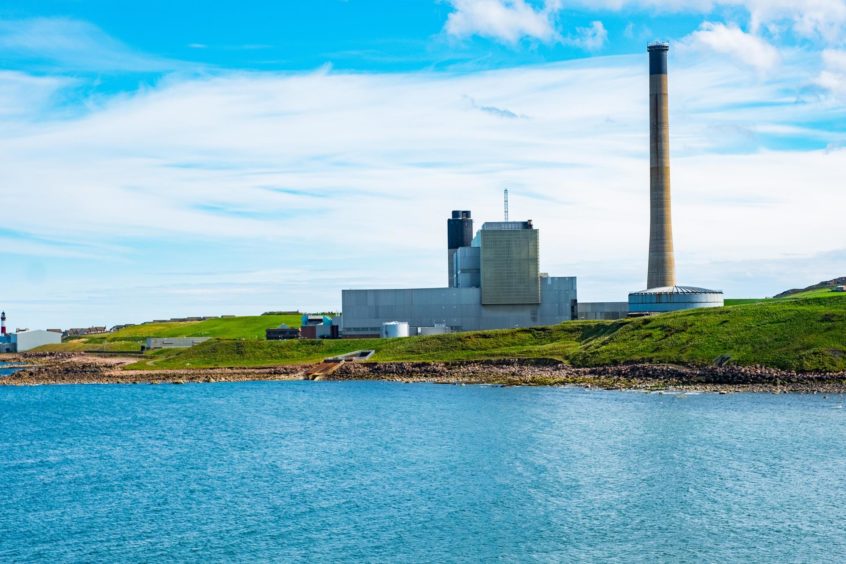 National Grid Electricity Transmission (NGET) and SSEN Transmission have agreed the terms of a joint venture to build a subsea power "superhighway" linking northeast Scotland and England.
The 'Eastern Green Link 2' (EGL2) project would see the creation of a 525kW, 2GW high-voltage direct current (HVDC) subsea transmission cable laid between Sandford Bay in Peterhead, Scotland, and Drax in England.
Billed by the grid managers as the UK's "single largest electricity transmission project ever", the cable would measure around 270 miles in length. New converter stations would be built at either end to connect it to existing network infrastructure.
They have described the link as "essential" to alleviating constraints on the UK transmission system, enabling growth in renewables and supporting the transition to net zero.
After nine months of work from projects teams at SSEN Transmission and NGET, the JV shareholders' agreement was signed by Maz Alkirwi, SSEN Transmission's Finance Director and Carl Trowell, National Grid's President for UK Strategic Infrastructure, at an official ceremony in London last week.
NGET's Mr Trowell said: "The government ambition of 50GW of offshore wind by 2030 demands unprecedented scale and complexity of action. It's essential that we find new ways to work and unite as a sector to rise to this challenge and this joint venture with SSEN is a prime example.
"Eastern Green Link 2 is part of our Great Grid Upgrade, the largest overhaul of the grid in generations. This new infrastructure will connect more clean, renewable energy from where it's generated to where it's needed, helping contribute to lower energy bills over the long-term and make the UK's energy more self-sufficient.
"Congratulations to all the colleagues involved and we now look forward to working with SSEN as the project continues to develop.
SSEN finance director Mr Alkirwi added: "I'm absolutely delighted that we've signed our first Joint Venture agreement with National Grid to deliver EGL2. Connecting the North of Scotland down to Northern England and transporting renewable power to communities across the country is crucial in delivering government targets for tackling climate change.
"It's an important moment in a major investment in critical national infrastructure and we're looking forward to working with National Grid on its delivery.
Work to progress the project will now be taken forward as a formal joint venture between SSEN Transmission and NGET.
Following final approval from Ofgem work is expected to commence in 2024, with a targeted operational date of 2029.
Backers previously warned that delays to the scheme would cost millions in constraint payments for ratepayers and pressed the regulator to approve the cable.
The initial £1.3bn Eastern Link project runs from Torness in East Lothian, Scotland to Hawthorn Pit, County Durham, and is being jointly managed by SP Energy Networks and NGET.
National Grid's 'Great Grid Upgrade' will also see three further subsea links between Scotland and England, and proposals in the Humber and East Anglia (including a further subsea link between Suffolk and Kent).
Recommended for you

GE Vernova wins work on £2.5bn East Coast grid link