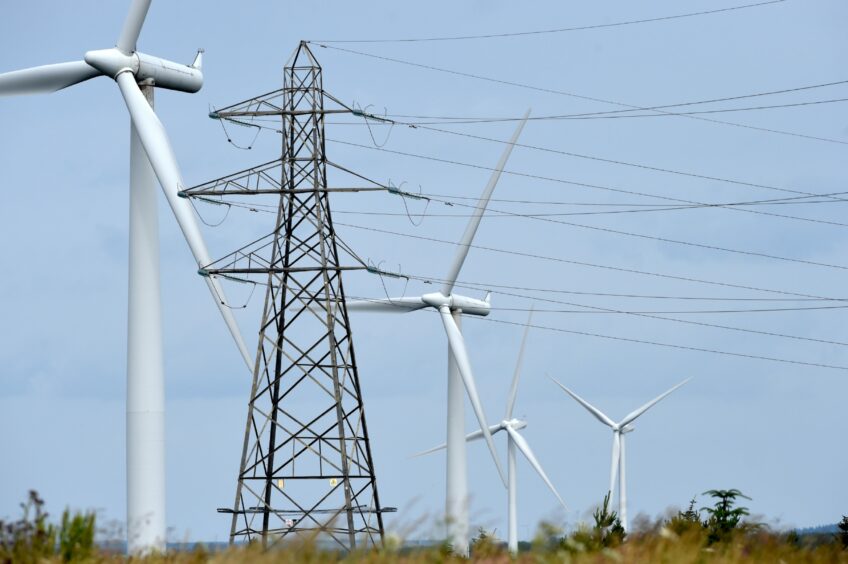 A major report into the UK's electricity infrastructure calls for 'vital' reforms to consenting in Scotland to ensure enough transmission can be built to accommodate new wind generation.
Published on Friday, the report from Electricity Networks Commissioner Nick Winser makes a series of recommendations to government in a bid to improve grid bottlenecks and halve the time for new transmission construction, from 14 years to seven.
One of the report's proposals is for the UK government to implement reforms to the Electricity Act 1989 consenting process in Scotland. While decisions on planning consent are devolved to Scottish authorities and Ministers, the legislative framework underpinning them is reserved to Westminster.
The report describes this process as having become "outdated, being not well defined and causing delays to obtaining planning approval for critical national infrastructure."
Chief amongst his suggestions is to remove the automatic requirement for a public local inquiry when a planning authority objects to an energy-related project.
Instead Mr Winser suggests that an alternative process should be introduced that would allow Scottish Ministers to "hear more about a specific issue raised by statutory consultees" as an alternative to a public inquiry.
This would mean that only a Scottish minister could trigger an inquiry based on all responses from statutory consultees – and amendment to 1989 legislation that he says should be progressed "as a matter of urgency."
In addition to fostering better alignment between processes in Scotland, England and Wales, these reforms would also introduce a preapplication consultation, defined timescales for the different stages of development and "clearer responsibilities" for each party involved in the operation of the Electricity Act in Scotland.
"These reforms are vital," Mr Winser said.
"The very significant amount of wind generation in Scotland needs substantially better transmission infrastructure to be developed quickly. Furthermore, will assist the significant task of reinforcing the system across the Scottish border," he said in a summary document.
It comes amid years of complaints over high transmission charges for remote Scottish renewables projects, with Scottish energy minister Gillian Martin recently urging for "a new approach."
Meanwhile a recent report by GE Vernova found that 22GW of new transmission capacity will be needed across Scottish boundaries by 2050 to prevent up to 50% of wind energy generation being wasted.
'Timely' reforms
Mr Winser's proposals were widely welcomed by government and industry.
Claire Mack, Chief Executive of Scottish Renewables, said the report "could not be more timely."
"These once-in-a-lifetime upgrades are indeed vital and are key to unlocking the economic benefits the clean energy transition can bring to some of Scotland's most remote areas, as well as lower bills for everyone.
"As such, it is crucial that the national and international importance of grid infrastructure in facilitating the transition to net-zero is communicated to communities in areas where development is needed, and that these communities are provided with the proper means to express any concerns through the planning process.
"Today's report makes many practical suggestions on quick wins, which we urge both governments to note and action in the coming months.
RenewableUK's Chief Executive Dan McGrail also said: "The UK has reached a turning point where delaying new grid is not in the best interests of consumers, as they need to be able to access electricity at the lowest cost more easily.
"This report shows that removing constraints and bottlenecks from the grid as a matter of urgency will provide the best value for money for billpayers. It sets out a range of proposals for a strategic long-term plan for network development which will be essential to meet our net zero goals."
Recommended for you

Businesses lambast 'historic mistake' as Sunak confirms net-zero policy slide