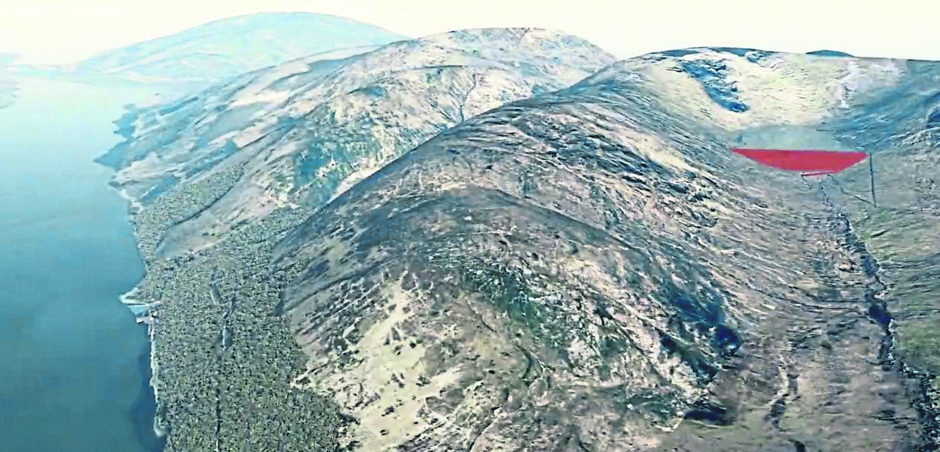 The largest hydro project ever to be built in Scotland – which could deliver power to three million homes – has been given the green light by the Scottish Government.
The Coire Glas development in the Great Glen, 19 miles south of Fort Augustus, would become the first new pumped storage scheme to be developed in the UK since 1974.
SSE Renewables said consent for the UK's largest newly planned hydro pumped storage scheme marks another step towards helping Scotland and the UK deliver their net-zero ambitions.
The Coire Glas project is located near Loch Lochy in Lochaber.
Initially approved for a 600MW scheme in December 2013, revised plans were subsequently submitted in April 2018 to the Scottish Government for a scheme of up to 1,500MW.
The newly-approved scheme would be capable of a power output of up to 1,500MW for 24 hours non-stop and a pumped storage capacity of up to 30GWh.
Pumped storage schemes operate using two bodies of water at different heights and act like a very large grid-scale battery.
During periods of low demand for power, electricity is used to pump water from the lower loch to the upper reservoir, akin to charging a battery.
This stored energy can then be released by using this water to generate power when it is needed.
The output from Coire Glas could power around three million homes for periods of up to 24 hours.
Paul Cooley, SSE Renewables' director of capital projects, said: "We're very pleased with the decision by the Scottish Government to consent the revised Coire Glas project, recognising the long-established and proven benefits pumped storage can bring to the UK's energy system on the journey to net-zero.
"There are still commercial hurdles to overcome for new pumped storage as to where it fits within the current market framework, and we are actively exploring potential solutions.
"In the meantime, Coire Glas remains an important development option for SSE Renewables and receiving consent is a significant step forward for the project."
The development would lead to an estimated 3.9 million tonnes of rock being excavated from a cavern. Rock removal is a key challenge of the project, and a partnership between SSE and Scottish Canals could see some of the rock transported out via the revitalisation of the Caledonian Canal as a freight route.
Highland Council leader Margaret Davidson said the authority was in favour of such hydro schemes as long as "we ensured the conditions surrounding such a large scheme were as tight as possible".
Recommended for you

Ex-Areg CEO David Rodger joins Statera Energy