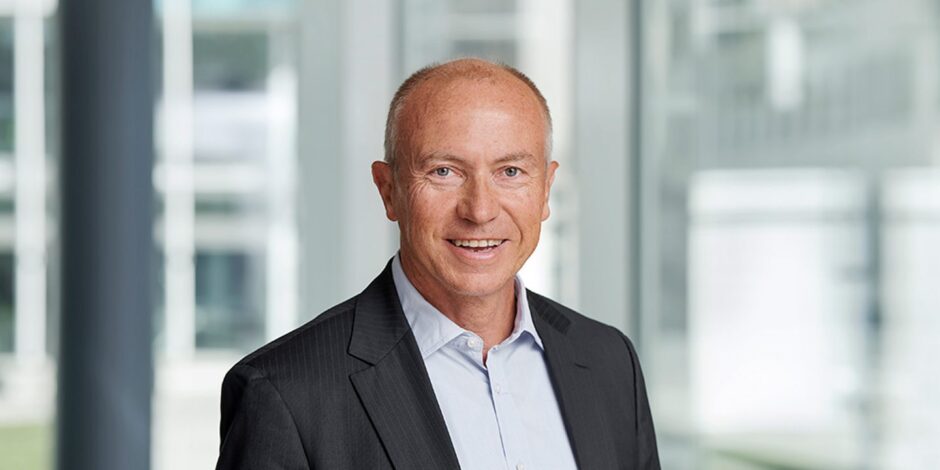 The chief executive officer of Norwegian renewable energy company Statkraft has stepped down after 14 years in the position.
Christian Rynning-Tønnesen announced on social media he would be leaving the company he first joined in 1992.
Statkraft is Europe's largest producer of renewable energy and one of Norway's largest companies with an estimated value of NOK 300 billion (£22.5 billion).
The company's board of directors will now initiate a process to find a new chief executive, Statkraft said in a statement.
Across 26 years with the company over two separate working periods, Mr Rynning-Tønnesen said he had seen Statkraft transform from a Norwegian hydropower producer into a "leading international renewable energy company".
"The journey to where we are today has been nothing short of extraordinary, and it has been a privilege to be an integral part of this chapter in Statkraft's history," he said.
"I am thankful to all the people I have learnt to know along the way and for all the achievements the employees at Statkraft have made together as a team.
"It has been a great pleasure to lead a company that contributes to the green shift through large scale renewable energy deployment and production."
Statkraft pursuing "ambitious growth strategy"
Mr Rynning-Tønnesen said he was confident he was leaving Statkraft in a position to "deliver on our ambitious growth strategy".
He said he would remain in his position as CEO until a successor is chosen.
Statkraft said in the past five years the company delivered an average annual return after tax of 26%.
According to Statkraft's website, the company generated 60TWh of "environmentally friendly" power generation in 2022, 97% of which came from renewable energy.
The Norwegian state-owned firm is Europe's largest producer of renewable energy through its hydro, wind, solar, gas and biomass assets.
The company is also investing in developing new renewable technologies, such as hydrogen and biofuel.
Statkraft currently operates in 21 countries, primarily focusing on Norway and Europe, as well as activity in Brazil, Chile, Peru, India and the US.
Statkraft said it has an "ambitious growth strategy" with the aim to increase its capacity for renewable energy production by 2.500 – 3.000 MW annually from 2025.
The company is developing offshore wind projects in Ireland and Norway and recently purchased two wind farms under development in Shetland.