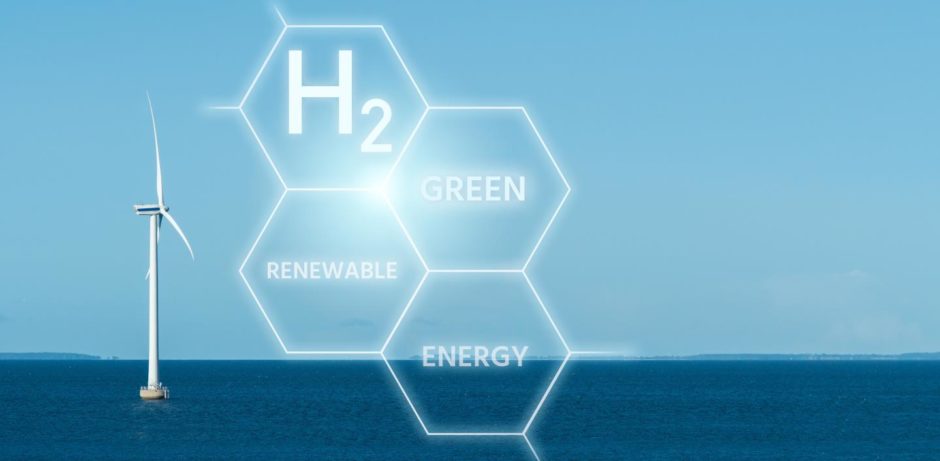 Shell, Equinor, RWE and Gasunie are to push ahead with plans for a large-scale offshore hydrogen park off the coast of Germany.
The project partners have signed a declaration of intent to further intensify their collaboration on the AquaSector project.
It aims to establish offshore hydrogen production as an "efficient, cost-effective and sustainable" process.
The AquaSector project intends to install about 300 megawatts (MW) of electrolyser capacity with the ability to produce up to 20,000 tons of green hydrogen a year.
Under the current proposals, the fuel will be transported via a pipeline, called AquaDuctus, to Heligoland from 2028.
AquaSector acts as a "proof of concept" for the delivery of AquaVentus, which could be capable of producing up to 10 gigawatts (GW) of green hydrogen offshore by 2035.
Hydrogen offers a solution to many of the problems that arise when transporting green electricity, such as removing the need for High Voltage Direct Current (HVDC) cables.
That makes it "by far" the most cost-effective option for transporting large volumes of energy over long distances, the project partners said.
The first step in advancing the AquaSector project will be for a detailed feasibility study to be carried out.
It would provide details around how a large-scale offshore hydrogen park could be successfully realised, as well as the technical and commercial challenges that will have to be overcome.