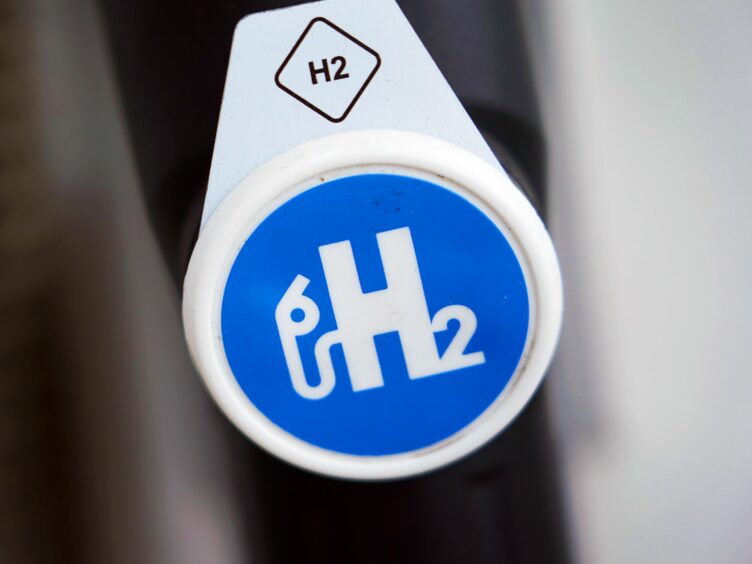 Ambitious plans are in the offing that could pave the way for the creation of a hydrogen economy in the north and north-east of Scotland.
Aberdeen Renewable Energy Group (AREG) is leading a project examining the feasibility of creating a "hydrogen highway", initially stretching from the Granite City to Inverness.
And there are plans to expand the network further to connect key places, including Thurso, Ullapool, Fort William and Speyside.
Under the current proposals, AREG is intending to build an initial 12 hydrogen fuelling points across North Scotland, with "onward connections" to the islands, between 2022 and 2025.
By establishing a dozen sites, the industry body is hoping it will stimulate future use of the fuel, facilitating the transport of goods and people using hydrogen.
AREG is developing the Highland Hydrogen Highway (H-3) project in partnership with energy consultants Aberdeen International Associates (AIA).
A number of partners are supporting the initiative, including the Highlands and Islands Enterprise (HIE), London-listed Scirocco Energy and hydrogen technology specialist NanoSUN.
Meanwhile, discussions have also taken place with Scottish Government ministers and trade body Oil and Gas UK.
The seeds for H-3 were first sewn by Gordon McIntosh, AREG director, who was inspired by a similar initiative in Canada, where he worked as deputy minister of natural resources in Newfoundland and Labrador.
Having been asked to speak at the Scottish Climate Change conference last year, Mr McIntosh decided to "throw a cat amongst the pigeons" by proposing the notion of the hydrogen highway.
He said: "There's a real need for new projects that are going to stimulate demand for hydrogen so I threw the idea of the Highland Hydrogen Highway into the mix.
"The intention was to look at hydrogen fuelling infrastructure in Aberdeen, out through Aberdeenshire and Moray to the Highlands and Islands.
"Last autumn and winter, AREG spoke to a number of people with the idea and I developed a paper from it that was discussed with MSPs."
He added: "Scotland really needs to put the infrastructure together if there's going to be demand for the fuel in the future from buses, ferries and trains.
"I looked at a way to link Orkney, where there's good work gone on already, the Western Isles, which has hydrogen ambitions, and the rest of the Highlands.
"Research was also done to examine which industries had the potential for using hydrogen and drew up a list of nine, including whisky, fishing and agriculture."
Work is currently ongoing to put together proposals for a detailed feasibility study for the project, which would use Aberdeen as its "building block".
It is hoped the research will shed further light on the opportunities for using hydrogen across the north of Scotland.
On the supply side, several initiatives are working to produce the low carbon fuel, including the Aberdeen Hydrogen Hub and the Acorn project near Peterhead.
Though the future use of hydrogen is hotly debated, it has been touted as a means to decarbonise heavy-duty transportation, such as ships, trains and buses.
AREG is currently looking into hydrogen powered vehicles that could be deployed alongside fuelling stations in order to move goods and people around the north of Scotland.
Mr McIntosh said: "We're looking at a range of vehicles just now because, as it stands, there isn't a heavy goods vehicle (HGV) in the UK that can run on hydrogen. At the moment the focus is on smaller, box vans that companies like Hyundai are using in places such as Switzerland."
As well as providing a means to prime the hydrogen pump, H-3 would also offer a solution to industries that are under increasing pressure to decarbonise their operations.
Much of Scotland is peppered with whisky distilleries producing bottles that won't hit the shelves for years to come, when the focus on being green will likely be even more intense.
Jean Morrison, AREG chairwoman, says the H-3 project would provide a way for many companies to get a handle on their emissions early.
She said: "When distilleries go to sell whisky in a decade's time, people are going to be asking about the source to find out whether it's green or not. That's why they're really starting to look ahead."
Mr McIntosh added: "I spoke to Glenmorangie recently and they said people are already asking about the sustainability of their product now – imagine what it'll be like 10, 15 years' time. They've suddenly realised they've got to do something about it.
"In a recent discussion with HIE, they gave an example of a fish company that has been told by Marks and Spencer that it needs to find an environmentally friendly way to transport it's product. There's an increasing push from the retailers, right down through the supply chain."
Recommended for you

Hydrogen: Eight projects to watch out for in north-east Scotland