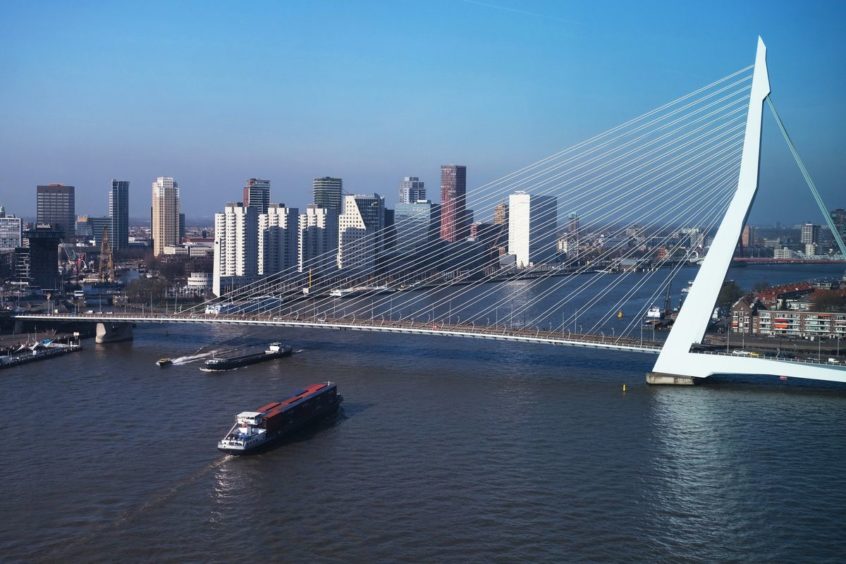 The International Chamber of Shipping (ICS) has called for a global carbon emissions levy on ships in order to drive progress on alternative fuels.
ICS, a trade association representing more than 80% of the world's merchant fleet, delivered a submission to the United Nations on September 3. The group called for a "market-based measure" to deliver progress on the "uptake and deployment of zero-carbon fuels".
ICS secretary general Guy Platten said there was a need for zero emission ships to be operational by 2030.
"Huge leaps must still be taken if we're to achieve the readiness levels needed for deployment at scale. This includes building the necessary infrastructure to support such a transition," he said. Progress is moving too slowly at present to reach the 2030 goal.
A global levy would help reduce the price difference between conventional and zero carbon fuels, Platten continued.
ICS has suggested that a levy would be imposed on ships globally, for those of more than 5,000 tonnes, for each tonne of CO2 emitted. The UN's International Maritime Organisation (IMO) would gather the cash in a climate fund.
This would focus its spending on areas such as updating bunkering infrastructure in ports, to provide hydrogen and ammonia supplies. The fund would also work to ensure that both developed and developing economies would be able to provide the required equipment.
ICS said the plan would fit in with the separate $5 billion research and development fund. The group said it expected the IMO to approve this in November.
European volatility
The proposed levy would be preferable to unilateral action, ICS said. It singled out the European Union's proposal to extend its carbon requirements into shipping.
The EU's approach "will ultimately fail to reduce global emissions" to the scale required by the Paris Agreement, ICS said. It would also "significantly" complicate maritime trade.
"Adopting our proposal for a levy-based system, will avoid the volatility that exists under emissions trading systems, such as the EU ETS – which in the case of shipping, seem to be more about generating revenue for governments from non-EU shipping, than helping shipping to decarbonise," Platten said.
LNG has gained some interest as a marine fuel in recent years. However, price increases this year have driven shippers to consider other options.
Recommended for you

EU nears deal on landmark carbon levy as trade tensions rise