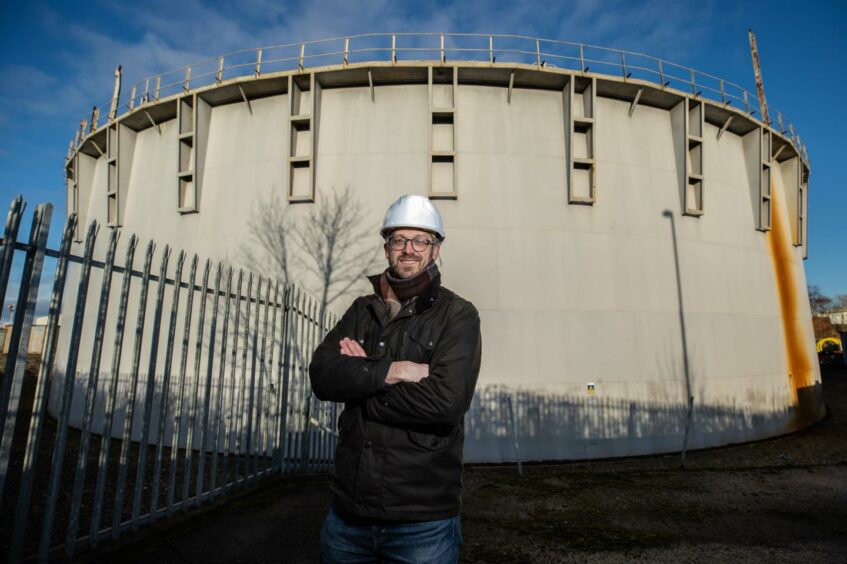 Plans have been unveiled to build a green hydrogen production facility to power and decarbonise rail, bus and heavy goods transport around Inverness.
Scottish firm H2 Green, which recently announced similar plans for Shoreham Port, is behind the development, to be based at the former gas holder site of distribution firm SGN at the city's rail depot.
The green hydrogen production, storage and distribution facility is expected to scale to eight tonnes of hydrogen per day and could service 800 heavy goods vehicles per day, cutting 30,000 tonnes of emissions annually.
H2 Green said Inverness' location makes it a valuable and cost-effective route for widespread distribution,  with local customers including aquaculture, hospitals and water treatment works.
The company said the cost will depend on final development plans, which are expected to be completed in line with delivering hydrogen by 2024.
Around 10 jobs will initially be created, but will act as a "strong catalyst" for wider economic benefits.
Luke Johnson, managing director of H2 Green, a Getech business said:  "We're excited to be launching our first project with SGN and we're confident this will have a huge impact on the decarbonisation of Inverness and the wider Highlands region, where transportation has a high carbon cost.
"We're looking to essentially take a redundant piece of land and bring it back into commercial use as a scalable long term clean energy solution to reduce transport emissions, benefitting the planet and the local economy."
The company, which is headquartered in Edinburgh, has made a legally binding services agreement with SGN to develop the facility.
Ownership of the site will be transferred from SGN to an operating company owned by H2 Green.
Councillor Trish Robertson, chair of the Highland Council, said: "The Council is delighted that H2Green have recognised the importance of the Highland in the development of Green Hydrogen in Scotland. This development will see Inverness become one of the first cities in the UK to establish commercial production of green hydrogen.
"The economic and decarbonisation potential of this energy source is enormous, and we're looking forward to Highland and H2Green playing a leading role in the transition to zero carbon fuel sources."
SGN is preparing the Inverness site for the development, including removal of the existing gas holder in Q2 2022.
Land value has been agreed, priced at pre-development cost, with payment to be made in cash or project equity.
Marcus Hunt, director of commercial services and investments at SGN said: "SGN is helping to shape the UK's energy future through a range of pioneering clean energy projects.
"Transport represents almost 30% of the UK's emissions so working with H2 Green to create a green hydrogen hub in Inverness is an exciting opportunity which supports the country's net zero ambition whilst boosting the developing hydrogen economy."
Recommended for you

Planning permission secured for £300m green hydrogen project