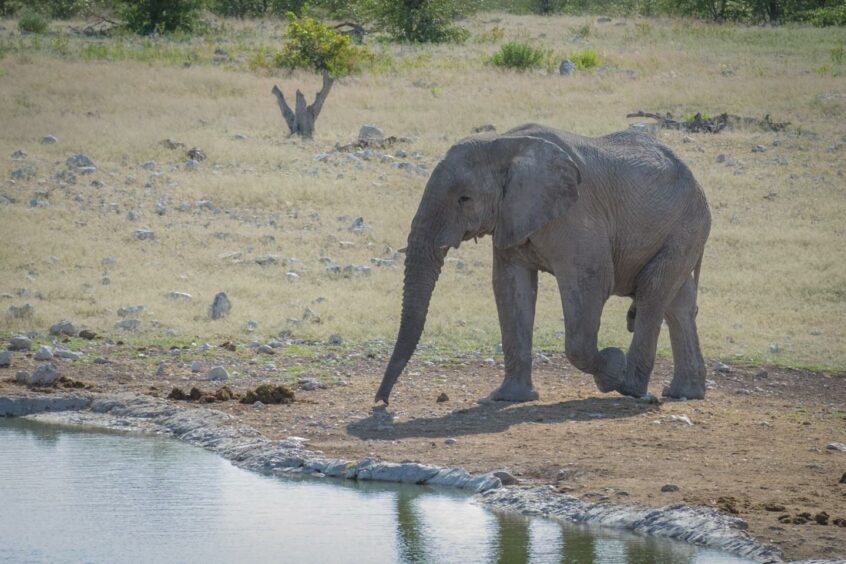 Namibia has been unable to close its deal with Hyphen Hydrogen by the launch of the COP27, in Egypt, but there have been other successes in the field.
European Commission President Ursula von der Leyen signed a memorandum of understanding (MoU) with President Hage Geingob this week. The MoU focuses on securing raw materials and green hydrogen.
"This is not only a huge step forward for the EU's climate ambitions but also an agreement beneficial to Namibia, a front-runner in the development of renewable hydrogen in Africa," von der Leyen said. The agreement demonstrates Europe's commitment to work with partners, she said.
The European Investment Bank (EIB) also signed on to loan up to 500 million euros ($509mn) to Namibia. The aim of this debt is to support renewable energy, including green hydrogen.
The EU and Namibia have agreed to develop an operational roadmap for 2023-24, the statement, with concrete joint actions within six months of the MoU signing.
"Now is the time where we have to really decide whether we want to be locked in in fossil fuels or whether we want to leap forward into clean energy. This is not only wind, this is not only solar, but it is also green hydrogen," von der Leyen said.
The Namibian government had hoped to announce its $10 billion agreement with Hyphen at COP27. The hope now is for both sides to agree to the terms by the end of the year.
Swakopmund
France's HDF Energy announced a new step in its Namibian plans this week. The company, which is working on a green hydrogen power plant in Swakopmund, struck a deal with the EIB, it said. This came in addition to the 500mn euro loan.
HDF director for Southern Africa Nicolas Lecomte said the agreement was "a key step" in its relationship with EIB. The deal "takes us closer to reaching financial close in 2023 and starting construction of the first large scale green hydrogen project in Africa".
Fund plans
Namibia also saw the launch of the SDG Namibia One Fund, which aims to accelerate green hydrogen development. The Environmental Investment Fund of Namibia, Climate Fund Managers and Invest International are backing the fund.
Climate Fund Managers' CEO Andrew Johnstone said green hydrogen is the "energy transition pathway and the solution" in tackling climate change. The fund aims to reach 1bn euros ($1.02bn) and channel financing for hydrogen plans in the country on behalf of the government.
Recommended for you

European Union pledges to help struggling wind industry