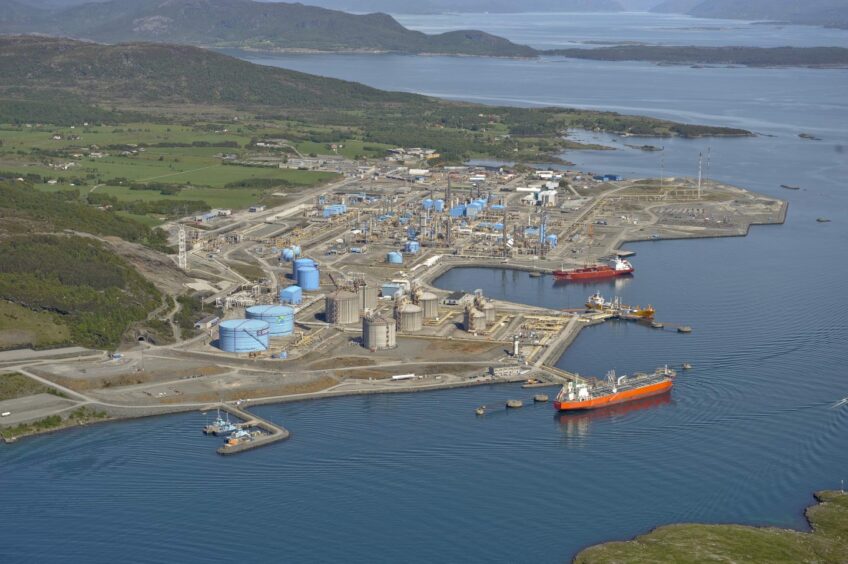 Norwegian green hydrogen technology firm Hystar has announced ABB will join its HyPilot project as a supplier.
The HyPilot project is an in-field demonstration of Hystar's one-megawatt (MW) containerised proton exchange membrane (PEM) electrolysers.
The technology aims to produce green hydrogen from renewable electricity such as wind power.
The plan will run the one MW containerised electrolyser for 10,000 hours, giving the companies data on how it performs.
ABB joins Hystar, Equinor and Yara Clean Ammonia on the project, set to be delivered end of 2023 at the Gassco-operated Kårstø Gas Processing Plant in Rogaland, Norway.
ABB supplies critical power technology to HyPilot
Hystar said ABB is supplying critical power technology to the HyPilot project, including components that enable precise voltage and current control to simulate various operating regimes.
ABB will provide low-harmonic insulated-gate bipolar transistor (IGBT) rectifiers and DC-DC converters to regulate the supply of electricity to enable the electrolyser to operate under realistic field conditions.
Hystar hopes the results from the HyPilot project will demonstrate how its electrolysers can be used to reduce the cost of green hydrogen production on an industrial scale.
Hystar chief executive officer Fredrik Mowill said HyPilot represents an important milestone for the green hydrogen industry.
"(HyPilot) unites leading industry players behind Hystar's patented, ultra-efficient electrolysers," Mr Mowill said.
"ABB's important contribution will support us in rigorously testing under a range of conditions, facilitating the widespread adoption of large-scale green hydrogen production."
ABB division president for system drives Chris Poynter said: " "The electrolyser power system minimizes the network's harmonic content and footprint while maximizing efficiency and power factor.
"This helps drive down the levelized cost of green hydrogen production, which is a key factor to accelerate its adoption.
"At ABB we stand for productivity in a low-carbon world so we are proud to work closely with Hystar and other stakeholders to help build the new hydrogen ecosystem with our domain expertise and technology."
HyPilot green ammonia
Yara Clean Ammonia joined the HyPilot project in September, 2022, focusing on the project's implications for the production of green ammonia.
At the time, Yara SVP of upstream projects and technologies Lise Winther welcomed the chance to study results from the pilot electrolyser.
"The knowledge we gain from the HyPilot project will give valuable input to our work in developing green ammonia for fertiliser, deep-sea shipping, and power production," she said.
Equinor's involvement centres on HyPilot's ability to operate dynamically, that is taking power from varying offshore wind projects.
The International Energy Agency (IEA) has predicted renewable electricity produced hydrogen costs could fall by 30% by 2030. Hystar has said it can already meet or exceed these targets.
Norway's state-backed Enova stepped in to provide support for Hystar's technology with a 38.2 million krone ($3.53mn) investment in March, 2022.
Hystar also received $26 million in funding in January, 2023, including from Japanese industrials Mitsubishi and Nippon Steel Trading, to scale up its electrolyser production
Speaking at the time, Minister of Climate and Environment Espen Barth Eide said there was a need to cut emissions and create jobs.
"Hydrogen will play an important role in the green shift. But first we are completely dependent on reducing production costs. Hystar's plans can therefore be of great importance in reducing greenhouse gas emissions," the minister said.