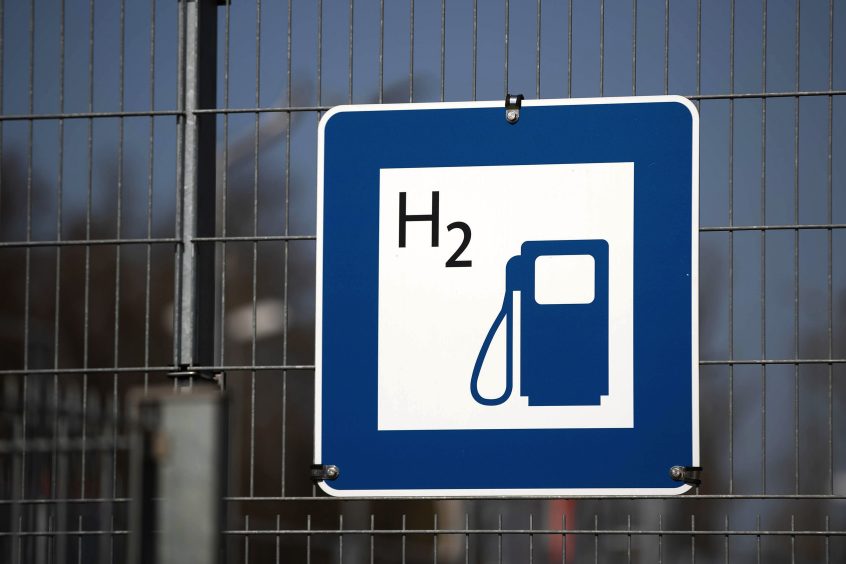 Investments in Germany's hydrogen production — a fuel the government considers crucial for its energy transition needs — have slowed in recent months after picking up speed last year.
As of August, planned projects put Germany on track to have 8.7 gigawatts of hydrogen capacity by 2030, according to a study commissioned by EON and based on data from the Institute of Energy Economics at the University of Cologne.
That's only a small increase from an 8.1 gigawatt estimate in February, and is significantly slower than the ramp-up observed across 2022.
The study highlights the hurdles politicians have faced in getting investors on board for their clean-energy goals, with hydrogen linked to substantial uncertainty over costs, regulation and future demand.
According to the International Energy Agency, only about 5% of announced hydrogen projects have received firm investment decisions.
"The discrepancy between planned projects and final investment decisions is far too great," said Patrick Lammers, EON's board member in charge of customer solutions. "We need instruments to speed up the hydrogen ramp-up."
Germany aims to produce 80% of its electricity from renewable sources by 2030, and also wants to have at least 10 gigawatts of installed electrolysis capacity by then.
Adding to its challenges, the country's top court decided this week to strike down €60 billion ($65 billion) of off-budget funding for climate action, calling into question similar financing vehicles.
EON's study, which included a policy tool analysis by Frontier Economics, suggested that a "green gas quota" could be a way for the government to incentivize the hydrogen roll-out without placing an additional strain on public finances.
Recommended for you

Statera, firm behind large Aberdeenshire hydrogen project, gets bought up by EQT