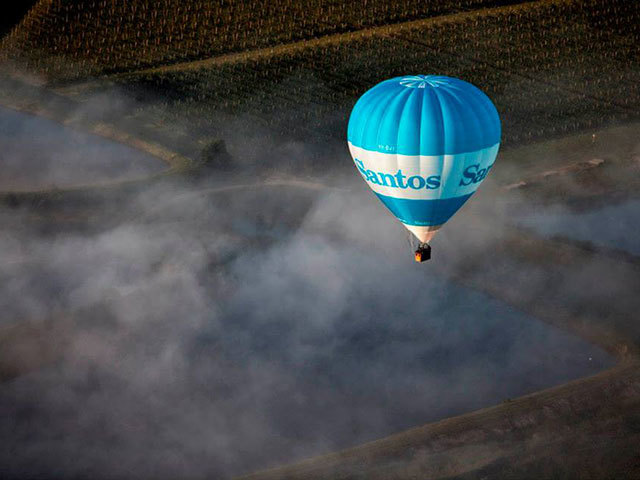 Santos has been authorised to move ahead with some of its offshore pipeline work for the Barossa project.
The Federal Court approved construction of the pipeline from the field to a point designated kilometre point 86. Santos may not install pipeline south of this point as yet.
The Environmental Defenders Office said the Tiwi traditional owners had secured an injunction halting Santos from working near the Tiwi islands. "This injunction means that important areas of underwater cultural heritage near the Tiwi Islands will be protected whilst our clients' case is heard," it said.
Another court hearing will be heard on December 4. Santos said this would hear the application from Simon Munkara, and two others, seeking to delay pipeline work. There may not be a ruling until January.
The objectors want Santos to revise its environmental plan. They also called for National Offshore Petroleum Safety and Environmental Management Authority (NOPSEMA) to scrutinise the changes.
Santos has said it would continue to "vigorously defend" its stance. The company is committed to the Barossa gas project, it said.
In addition to supplying gas to Darwin LNG, it will also provide local jobs and new opportunities, the company said.
Cross-border CO2
While Santos faces pipeline challenges, the Australian government is backing legislation that should help the company expand in the carbon capture and storage (CCS) space.
Australia's Senate approved the Environment Protection (Sea Dumping) Amendment (Using New Technologies to Fight Climate Change) Bill 2023 this week. The legislation should allow Santos to capture associated CO2 at its Barossa project and export this to Bayu-Undan CCS, in Timor-Leste.
The plan would involve the repurposing of a pipeline, from Bayu-Undan to Darwin, to transport CO2.
Santos has also this week signed a memorandum of understanding (MoU) with Korea's SK E&S on CCS. The aim is to create a "transboundary business model to aggregate and transport CO2 from Korea to Australia for safe and secure storage underground".
Because of the London Protocol, countries must reach bilateral deals to transport CO2 across borders.
Recommended for you

Santos signs carbon study plans with Adnoc, Tokyo Gas