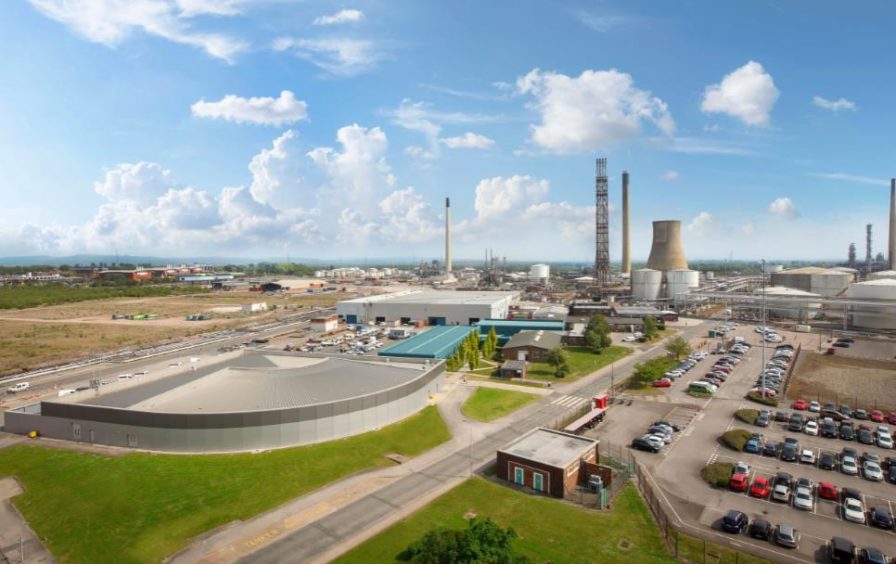 The government has set a demanding timeframe to bring hydrogen into primetime – but crunch time is looming for the legal framework required.
The UK is aiming to secure 5 GW of low carbon hydrogen by 2030. Legislators have two choices on regulations. They can tweak and tune existing rules to ensure they work for the new resource, or start afresh.
Given the need to come up with new rules quickly, probably within the next 18-24 months, adaptation of existing rules offers the easiest path to what is needed.
The UK's current gas legislation provides all the pieces needed to oversee our consumption of natural gas. The framework is well understood and works for the industry players – it delivers all the requirements of a regulatory regime that covers many energy vectors.
Hydrogen throws much of this into question. For instance, the current Gas Safety (Management) Regulations allow up for a blend of up 0.1% hydrogen.
At the time the rules were first written, in 1986, this seemed like plenty. To allow the government to meet its goals this cap must clearly change.
Safety first
Recent studies have suggested gas could be blended safely into existing gas networks at up to 20%. Too much hydrogen and pipeline operators will face a prospect of embrittlement.
New rules on grid safety must be based on engineering and safe practice. There will be an adjustment curve for domestic consumers who will need to come to terms with the use of hydrogen for domestic heat.
Outside the energy industry buzz, hydrogen is still little known. Although recent talk about banning boilers has prompted some additional interest, most people are still more inclined to connect it the Hindenburg disaster of 1937 than the UK's net zero targets for 2050.
Such shifts have happened before. The UK shifted from consuming town gas – produced from coal – to natural gas over a 10-year period starting in the 1960s.
A similar shift is needed now, but it will take some time to acclimatise. The roll out of hydrogen will not be clear cut.
Initially it is likely to be focused on the industrial clusters, rather than on domestic consumer needs. Laws and regulations should aim to pave the way for this limited distribution at first.
A focus on transferring industrial consumers to hydrogen will provide some early big wins in proving the hydrogen case and in cutting carbon emissions.
Choosing levers
A step by step and flexible approach should allow regulators to take decisions in response to needs as they arise, rather than trying to nail down all aspects. To stimulate a new industry, the UK must take new approaches.
The regulatory regime must act to deliver incentives. The government has opted not to provide financial packages as grandiose as some other countries so there should be alternative levers to attract investments.
One lever that is likely to be needed is greater flexibility around competition. The mature market for natural gas enforces a degree of unbundling that prevents any one player from gaining an unfair advantage. Production, transmission, shipping and supply are separately regulated to maximise competition.
To get hydrogen going, regulators  may need to allow more of a bundled approach in the short term.
Such a permissive regime would not need to last forever. As the hydrogen industry evolves, and companies become more used to working in the sector and delivering energy, competition will grow and the regulator should act to encourage this.
For now, we're at the beginning of the hydrogen journey and companies will need support to drive technology forward in the leaps and bounds required.
Projects such as HyNet are demonstrations that the engineering and design are within our grasp. What needs to happen now is adapt the legalities and regulations so they facilitate the opportunity.
There is a growing sense that progress will be needed in the next six – twelve months if the government is serious in achieving the targets it has set.
Dentons is the world's largest law firm, connecting talent to the world's challenges and opportunities in more than 75 countries. Dentons' legal and business solutions benefit from deep roots in our communities and award-winning advancements in client service, including Nextlaw, Dentons' innovation and strategic advisory services. Dentons' polycentric and purpose-driven approach, commitment to inclusion and diversity, and world-class talent challenge the status quo to advance client and community interests in the New Dynamic. www.dentons.com
Recommended for you

Thailand needs 'shale' gas moment as energy crisis deepens on PTTEP's watch