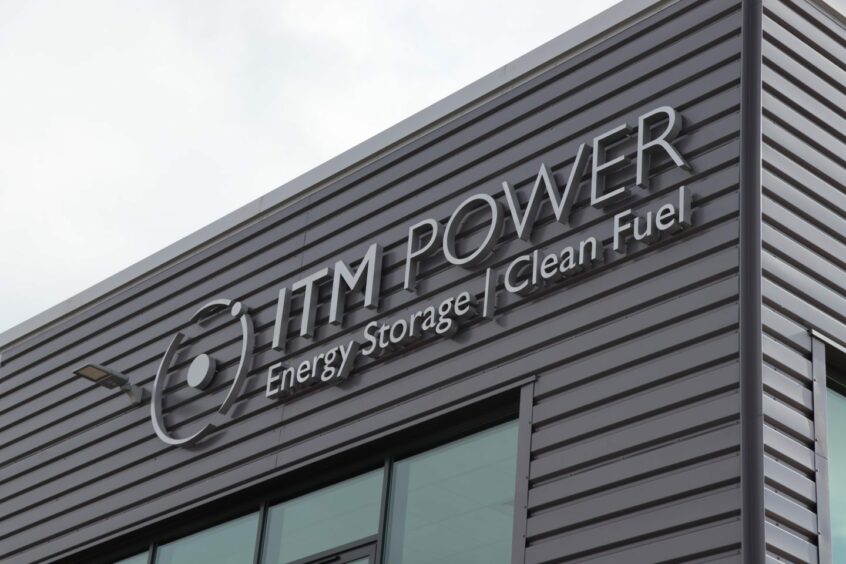 ITM Power (LON: ITM) is to reduce its headcount after an "unacceptable financial performance" by the green hydrogen electrolyser manufacturer in recent times.
Chief executive Dennis Schulz says "every aspect of the business" needs to be scrutinised for "cost saving potential", and "difficult decisions" will be necessary.
"One of those is the need to streamline our organisation via a headcount reduction programme," he added.
In the six months running up to October 21, 2022, the Sheffield-based company's revenue stood at £2 million, down from £4.1m in the corresponding period in 2021.
Losses before tax were £56.5m, a sharp decline on the previous segment when ITM's deficit totalled £15.3m.
Moreover, the majority of the revenue gained from the Leuna project, a green hydrogen scheme in Germany, has been deferred due to delays and changed delivery model.
In better news, ITM has signed two 100 megawatt contracts with Linde Engineering for the largest PEM electrolyser under execution in the world today.
They will be installed at RWE's site in Lingen, Germany.
We're excited to announce the sale of two 100 MW electrolysers to @LindEngineering. As of today, the world's biggest PEM electrolysers under execution. This is a key milestone on our journey towards high volume manufacturing of an industrialised product. https://t.co/yQutI6L7bM

— ITM Power PLC (@ITMPowerPlc) January 31, 2023
ITM's priorities for the upcoming year are to concentrate its portfolio "on a core product suite, with robust product validation, and preparing for manufacturing at scale".
It will also pursue a "rigorous approach to capital allocation and cost management", including a "headcount reduction equating to a 30% (£9m) annualised saving on personnel cost".
Company chairman Sir Roger Bone, Chairman, said: "We raised capital to pursue an expansion strategy and in doing so underestimated the competencies and capabilities required to scale up and to transition from an R&D company to a volume manufacturer. As a consequence, we set unrealistic targets for project completion. This has produced an unacceptable financial performance.
"We have acted swiftly by appointing Dennis as our new CEO. During his 2 months at ITM, Dennis has developed a 12-month plan which lays out the underlying challenges of the business as well as the solutions which we will put into place. I have no doubt that the immediate actions being taken will provide strong foundations for the future which will enable ITM to move into its next phase of development and to play a leading role in the journey to net zero.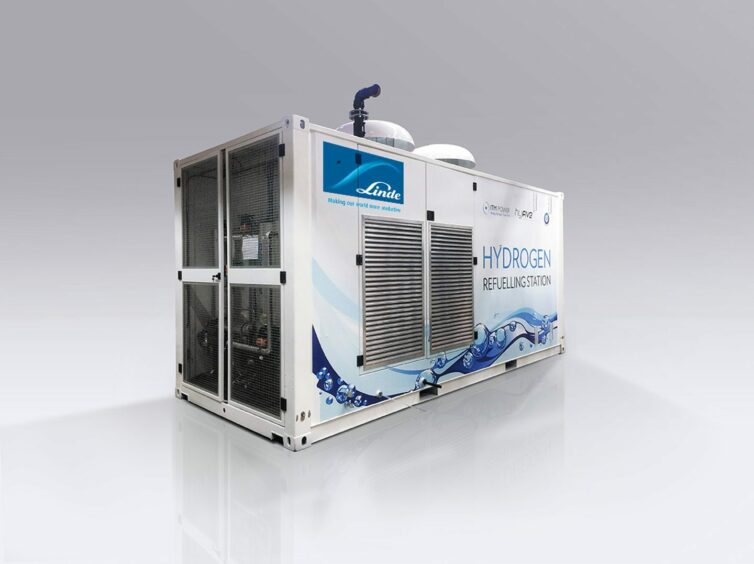 "On a separate note, Dr Rachel Smith will step down from the Board on 1 February. With her knowledge, expertise and passion for the Company, Rachel has been pivotal in the delivery of several key strategic projects for a number of years. On behalf of the Board, I would like to thank Rachel for her continued commitment to ITM as she works with the Company in her new role."
One of ITM's major challenges over the past year has been managing its testing capacity alongside its expected manufacturing output.
In order to "debottleneck", it is the company's intention to locate increased testing capacity as near to manufacturing as possible with a phased approach in order to satisfy project delivery needs.
Looking ahead, ITM says automation will play an important role in "optimising build quality, reducing manufacturing costs, accelerating output and reducing delivery lead times".
Shares in the London-listed firm tumbled earlier this month after it issued its third profit warning in eight months.
In a recent trading update, the electrolyser manufacturer said that during a detailed review of its operations, it has "become clear" that the outcome for the current financial year will be "materially different" from guidance.
Mr Schulz said: "As a former customer of ITM, I had a good understanding of the company's situation before I took on the challenge of leading its transformation. Prior to committing myself, I questioned:
1. Does ITM have a cutting-edge electrolyser technology with the potential to outperform its competitors?
2. Does ITM have a strong enough balance sheet to support the necessary strategic and operational changes required to strengthen the company's foundations?
3. Does the market give us the time window needed to solve the growing pains ITM is encountering?
"In answer, I am confident these crucial preconditions are met.
"Having worked in close partnership with ITM, and selectively with competitors, I am convinced that ITM's technology can outperform the competition. However, product focus must be narrowed significantly. Our balance sheet is robust, but we need a much more rigorous approach to managing cost. This requires scrutinising every aspect of the business for cost saving potential, and it will make difficult decisions necessary. One of those is the need to streamline our organisation via a headcount reduction programme.
"We need to transform ITM from an R&D culture company to a professional and credible delivery organisation ready for volume manufacturing – sustainably growing into a profitable business. Most issues today arise from immature engineering processes, which materialise during manufacturing and lead to project delays and cost overruns. As one key priority, we will change the way we engineer our products and control design changes.
"The market for green hydrogen is real, driven by climate change, and decarbonisation imperatives. Increasing carbon taxation in combination with green funding programmes make previously unattractive business cases viable. Recent energy independence considerations are further fuelling demand growth. However, peak electricity prices and inflation have temporarily slowed down customer investment decisions. This gives ITM time to have the breathing space required to focus on getting the fundamentals of the business in order, while delivering on our contractual customer commitments.
"Our detailed 12-month plan will make ITM a stronger, more focused and more capable company. The large-scale opportunities in the market are yet to come, and by putting these foundations in place ITM will be ready for the significant market demand ahead of us."
Recommended for you

Shares in hydrogen firm ITM Power dip on latest profit warning