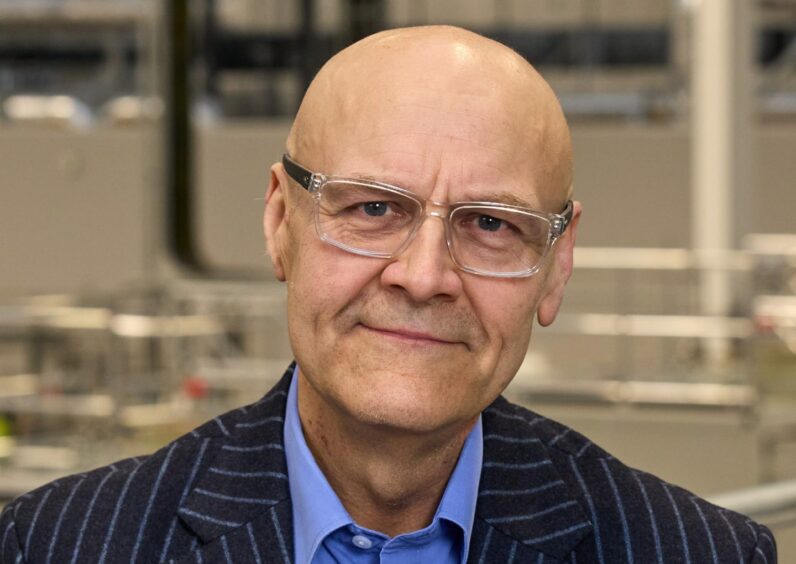 H2 Green, the firm developing a green hydrogen network in Inverness to decarbonise transport systems, has a new chairman.
The role has gone to Graham Cooley, who led energy storage and clean fuel company ITM Power as chief executive from 2009 to 2022.
He has worked closely with the UK Government and is a member of its hydrogen advisory council, as well as being a board member of trade body RenewableUK.
H2 is owned by geoenergy and green hydrogen firm Getech.
Announcing Mr Cooley's appointment, Getech said he would help H2 Green to expand and develop its portfolio of renewable energy projects and "maximise its potential as a 'pure play' UK project developer".
'Vision and experience'
Getech chairman Richard Bennett said: "I am genuinely excited to welcome Graham and we look forward to him applying his vision and experience to developing H2Green.
"His appointment will also allow me to focus more on the development of Getech's core business of utilising its valuable proprietary skills and data to support the development of geoenergy projects such as CCS (carbon capture and storage), geothermal and the search for crucial minerals that are vital to energy transition."
H2 Green managing director Luke Johnson added: "This is a very significant appointment for us and one that reflects well on what we have achieved so far.
"Graham understands what is required to be successful and will give excellent guidance for the future development of the company.
"The UK government has set a strategic goal of domestically producing 10GW (gigawatts) of hydrogen by 2030 and we want H2 Green to be a key player in delivering this goal."
Hydrogen trains
Edinburgh-based H2 Green unveiled plans to build a green hydrogen production facility to power and decarbonise rail, bus and heavy goods transport around Inverness in December 2021.
Work is now under way at the former gas holder site of distribution firm SGN at the city's rail depot.
It is intended to supply clean fuel for a future fleet of hydrogen trains and "kick start the decarbonisation of rail across the Scottish Highlands".
Recommended for you

Equinor picks tech provider for H2H Saltend low-carbon hydrogen project