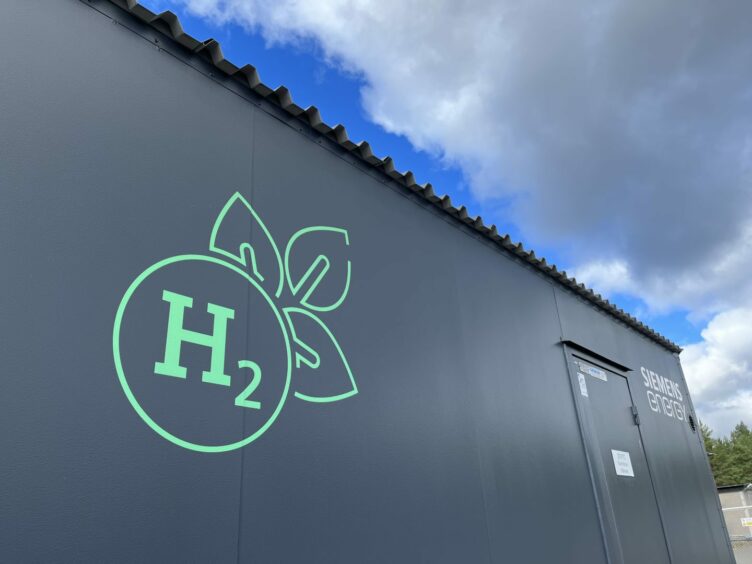 A new report is warning that political instability and a lack of government clarity around support could stunt the rollout of hydrogen projects in the UK.
Drawn up by Westwood Global Energy Group, the white paper underscores a bountiful pipeline for the UK sector, with 17 gigawatts (GW) of capacity projected to come online by 2030.
But, only a few demonstration-sized green hydrogen projects have thus far reached final investment decision (FID).
And Westwood says that the creation of a successful hydrogen economy rests on government shoulders and cross-value chain collaboration.
Joyce Grigorey, director of hydrogen at the research consultancy, said: "Global competition is quickly heating up and any delay in the government's steer could have adverse consequences for the UK's hydrogen ambitions should investors believe they can gain higher returns elsewhere.
"But with a collaborative push the UK could become a leader of a successful hydrogen economy, with significant strides already being made across blue and green hydrogen, and carbon capture and storage."
Following Russia's invasion of Ukraine over a year ago, the UK Government amplified its low carbon energy goals.
It doubled its original 5 GW hydrogen production ambition, split between green – made using water and renewable energy – and blue – derived from natural gas, with emissions captured using CCS.
According to Westwood, blue hydrogen currently accounts for the lion's share of announced capacity (14.3 GW out of 17 GW), with traditional oil and gas players are leading the way.
Shell is the largest participant in the development of blue hydrogen projects in the UK, involved in three scheme.
Meanwhile, Equinor is leading two projects that will add another 1.8 GW.
In contrast to blue, green hydrogen accounts for a much smaller capacity of around 2.6 GW in total; capacity is much more fragmented, with smaller project sizes and a higher number of developers.
However, according to Westwood's analysis, political instability and a lack of government clarity around future support, unfinalised definitions and the approval of business models could stunt growth potential.
David Linden, head of energy transition at Westwood, said: "There is significant potential for hydrogen and carbon capture and storage in the UK. There is no shortage of money or willingness across the industry; however, stakeholders are under no illusion that it will still take a herculean effort to ensure the success it's capable of.
"As part of our wider Energy Transition offering, we're tracking projects across the whole hydrogen ecosystem in the UK and Norway through the Atlas New Energies platform. With our in-house specialists we support our clients with the strategic, technical and commercial concerns they have as the industry continues to take shape."
Recommended for you

UK Government plans 'energy security day' in Aberdeen