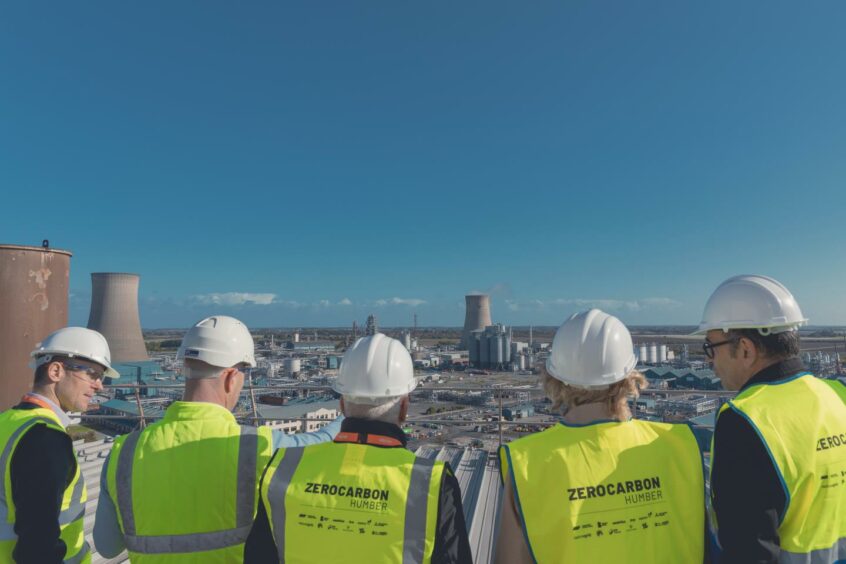 A decision has been made on the decarbonisation equipment that will form the backbone of a major low-carbon hydrogen project.
Johnson Matthey (JM) has signed a LCH technology licence with Equinor (OSLO: EQNR) for H2H Saltend, one of the UK's largest carbon capture and storage-enabled (CCS) initiatives.
The sustainable tech firm will now work with Linde Engineering, which was awarded a major FEED contract by the Norwegain energy giant earlier this year.
Award of the licence moves JM closer to its milestone ambition of winning more than ten additional large-scale projects by 2023/24.
H2H Saltend is a 600-megawatt low carbon hydrogen production plant, with a targeted CCS rate of over 95%.
It is among the first of its kind and scale in the UK, and aims to establish the Humber as an international hub for low carbon hydrogen.
This is the first phase of Equinor's 'Hydrogen to Humber' ambition to deliver 1.8 gigawatts of low carbon hydrogen production in the region, nearly 20% of the UK's national production target by 2030.
Due to be operational by 2027 and located at the energy intensive Saltend Chemicals Park, to the east of Hull, H2H Saltend will help to reduce the park's emissions by up to one third.
To achieve this, low carbon hydrogen will directly displace natural gas in several industrial facilities, reducing the carbon intensity of their products.
The fuel will also be blended into natural gas at Equinor and SSE Thermal's Saltend Power Station.
Around 890,000 tonnes of CO2 will be captured each year, equivalent to taking about 500,000 cars off the road annually.
Alberto Giovanzana, chief commercial officer, catalyst technologies at JM, said: "Hydrogen will play an important role in helping us reduce carbon emissions. Using Johnson Matthey's LCH™ technology for this project will enable the production of hydrogen with 95% less emissions and demonstrate the UK's leadership in low carbon technologies. We're excited our technology was chosen to be at the heart of this leading project, creating huge energy efficiencies for our customers."
Recommended for you

H2 Green appointment key for hydrogen projects in Inverness and beyond