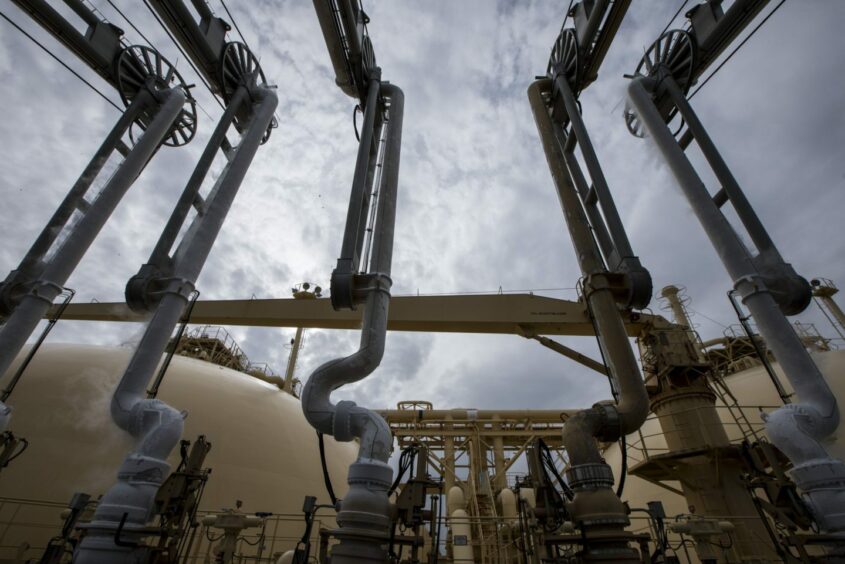 In Stoke-on-Trent, three hours north of London, traditional English potteries were among the businesses hit hard by soaring energy prices last year. Scrambling to protect their key industries, Britain and other parts of Europe quickly devised plans to keep energy-intensive manufacturers afloat, and pledged to push harder to develop alternatives like hydrogen to maintain a competitive advantage.
But for all the hype surrounding the emissions-free energy source, European manufacturers both large and small are reluctant to buy into hydrogen. Committing to the fuel is "uncompetitively expensive," said Rob Flello, chief executive of the British Ceramic Confederation in Stoke-on-Trent. The group is testing the use of hydrogen for firing ceramics, but hasn't entered any contracts to buy large quantities.
A key dilemma is that manufacturers who shift away from natural gas are likely to get locked into paying more if they enter hydrogen contracts now, when the industry has yet to grow. If they wait for others to take the lead in developing the technology, that will eventually make it cheaper.
With more established clean technologies like wind and solar, developers typically sell supply contracts to large customers in advance, with the certainty of having those deals secured helping to finance construction. That's proving more difficult for hydrogen, with both buyers and developers focusing on potential government subsidies to help kick start the market.
"Buyers are cautious about entering into contracts that are going to lock them into a fixed price for the next 20 years," said Cathy Shepherd, Citigroup Inc.'s global head of clean energy transition for corporate banking. "There is a lot of uncertainty on the long term outlook given the newness of the market."
The gas is made by splitting water with electricity, and can be burned to create energy without releasing carbon dioxide. Like many other newer corners of the renewable industry, costs have risen this year due to inflation and higher interest rates. That means longer equipment lead times across the world, delaying the construction of projects and the eventual creation of a market for the new technology.
Most hydrogen projects in Europe will be used to decarbonize the transportation and industrial sectors, according to Marina Domingues, a senior hydrogen analyst at Rystad Energy. Still, about 82% of them remain without an offtake agreement, she said.
Germany's BASF SE and Thyssenkrupp AG, both of which have have committed to reducing emissions — a difficult task without hydrogen — declined to comment on whether they have signed any contracts. Yara International ASA, Europe's largest fertilizer maker, said it has an "in-principle offtake agreement," but declined to provide further details.
"The challenge for the big-gigawatt-scale projects is actually piecing together who's actually going to buy the hydrogen," said Sean McLoughlin, EMEA head of industrials and energy transition research at HSBC Holdings Plc. "The problem today is that hydrogen isn't really a true commodity, although there have been attempts to create a market price."
The average lifetime cost of producing green hydrogen — excluding transport and storage — is currently at about $4 to $5 per kilogram in places like Spain, Italy and Germany, making traditional wind and solar power cheaper for grid supply, according to Adithya Bhashyam, a hydrogen analyst at BloombergNEF. Still, he says costs are projected to fall 57% globally by 2030 — and could go as low as $2 per kilogram in Europe — as equipment and renewable power used to split the water molecules get cheaper.
A lot depends on the economic environment, which determines how much spare cash manufacturers can afford to dedicate to investments, and dictates borrowing costs for developers. Government finances are strained after consecutive crises forced Europe to ramp up support measures, though more may be needed to manage the transition to cleaner energy.
"For hydrogen to scale industrially, there needs to be a hardcore government-induced incentive," said Esben Hegnsholt, a Copenhagen-based managing director and partner at the Boston Consulting Group. "Every country will be different — some will pick sticks, some will pick carrot."
Even though hydrogen is becoming a central part of Europe's clean-energy plans, there have been very few real investments. Germany recently updated its hydrogen strategy to double its domestic electrolyzer target by 2030. While the country aims to establish itself as a hydrogen technology provider, its goals are viewed as unrealistic.
Meanwhile in the UK, the government has started working with some companies to foster the adoption of fuel switching technologies, but so far no major offtake agreements have been announced.
"If you want volume by 2030, we really need the projects to get through the stage gates now," said Hegnsholt. "So far we're not seeing that at the pace that we should."
Recommended for you

KBR wins 1GW HyNet hydrogen work with rebranded EET