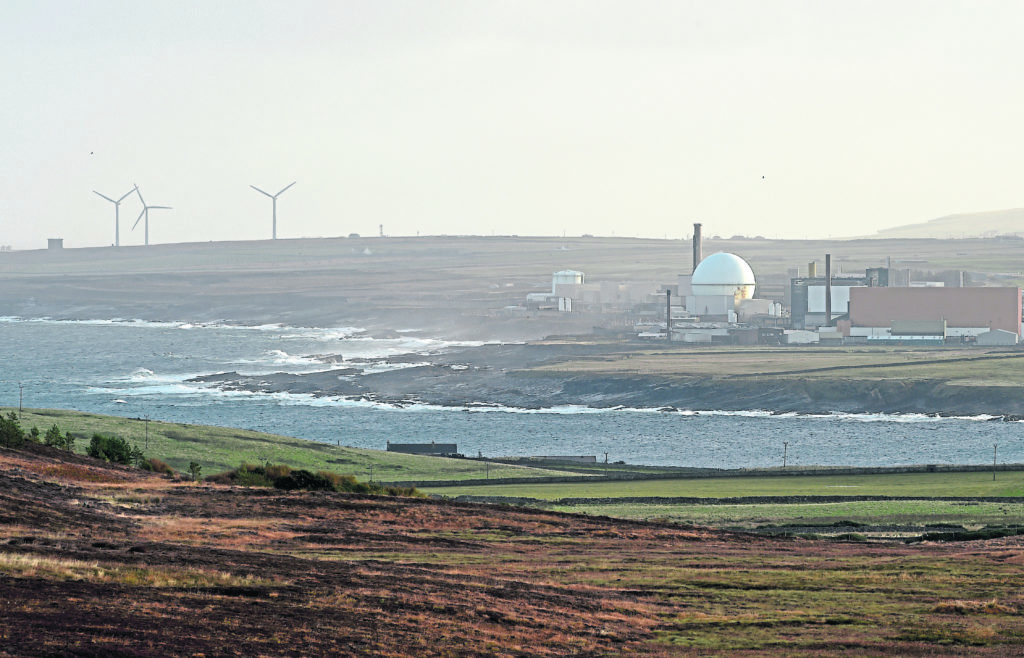 Dounreay's operators have been rapped after a radioactive leak from the Caithness site.
The gaseous emission in February triggered an in-house investigation followed by a probe by the Scottish Environment Protection Authority (Sepa).
It found that while the discharge of radioactive dust into the environment was a small fraction of the site's authorised limits, it had put Dounreay Site Restoration Ltd (DSRL) in breach of the regulations.
The radioactive dust vented out of the uranium recovery plant following the failure of a valve while the system was being tested.
Sepa's Stewart Ballantine, who is assigned to the site, said: "This resulted in disturbance of the contaminated dust within the ventilation system and subsequent discharge into the facility and through a gaseous discharge stack to atmosphere.
"The increased discharge of radioactivity to the environment resulting from this incident was less than 1% of the relevant authorised gaseous discharge limit and there was no breach of discharge limits.
"Although the environmental impact of the discharge is considered to be very low, Sepa's investigation into the incident concluded that DSRL contravened multiple conditions of its radioactive substances authorisation."
DSRL has been issued with a regulatory notice that outlines the steps it is required to take to address the breaches before October 2020.
Earlier this year, the site operators were served with a "final warning letter" following a probe by Sepa into alleged shortcomings in the system to stop radioactive gases from Dounreay polluting the environment.
Mr Ballantine believed air filters at the Caithness plant were past their sell-by date and needed to be improved to prevent rogue emissions into the air.
He said: "Sepa is now considering the wider compliance implications of these failings."
A DSRL spokeswoman said: "A regulatory notice has been received from Sepa following its investigation into an event from February in one of our facilities. While we welcome Sepa's assessment that there was no breach of discharge limits and environmental impact is considered very low, we take such events seriously."